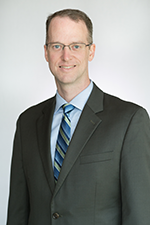 Full Sail Partners, a Deltek Platinum Partner, is honored to announce that Kevin Hebblethwaite has been promoted to principal consultant. With 20 years of experience in marketing, business development and management for professional services firms, Kevin is a seasoned consultant. He is also a past national president of the Society for Marketing Professional Services (SMPS) and remains very active.
"Full Sail Partners has assembled an incredible team – one I learn from every day," Kevin said. "I love watching professional services firms turn their traditional marketing and business development functions into catalysts for great client experiences and growth."
As principal consultant, Kevin will continue to guide clients in strategic marketing and business development implementations of Deltek's professional services platforms. Kevin also is the key point of contact for Full Sail Partners' Blackbox Connector integrations between Deltek Vision and third-party marketing applications such as Client Feedback Tool, Constant Contact, and MailChimp.
"It is with great honor to promote Kevin to principal consultant," stated Sarah Gonnella, VP of Marketing & Sales. "Kevin has played a key role in expanding our focus of helping business development and marketing professionals. His strong leadership, mentorship, and client management skills will play a huge role as our firm continues to expand."
For more information, please contact Full Sail Partners' Marketing and Communications Department.