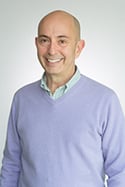 Full Sail Partners, a Deltek Partner and creator of the Blackbox Connector, is honored to announce that Scott Gailhouse, Principal Consultant, has become the Consulting Team Manager. Scott has served in past leadership roles and will continue to use these skills to ensure client needs are met by matching them with the right consultant for their unique requirements.
As the Consulting Team Manager, Scott will assume all of the responsibility for managing the delivery of the Full Sail Partners' consulting services. Additionally, he will make certain that each member of the consulting team stays current with new Deltek product developments, as well as work with the team to meet client commitments.
"I am very excited about this new position and to continue my growth with Full Sail Partners," stated Scott Gailhouse. "I'm looking forward to enhancing the client experience when they choose to utilize our team of Deltek Vantagepoint and Vision experts!"
Scott Gailhouse has been active in the Deltek community for nearly three decades. Having worked as Controller of a large architectural firm, Scott has in-depth knowledge of all financial aspects of the professional services industry. With this ideal background, Scott will be able to mentor members of the consulting team and continue to assist our clients.
"Scott is the quintessential person to take on this new role," Scott Seal, VP of Consulting, excitedly stated. "Scott's extensive knowledge about the professional service industry and Deltek products will ensure our clients continue to receive innovative solutions to achieve the maximum value out of Deltek Vantagepoint and Vision."
For more information, please email Full Sail Partners' Marketing Communications Department.