Full Sail Partners, a Delte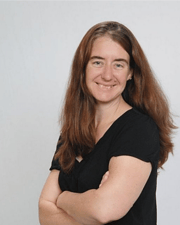 k Premier Partner, announces that Jennifer Wilson has joined the firm as a SQL Developer. Ms. Wilson's hire bolsters the Full Sail Partners' team of solution developers. Jennifer will collaborate with clients and key stakeholders to help provide enhanced analytical insight into the information that impacts their business.
Jennifer joins Full Sail Partners with a strong background and acumen of database development and management. She brings with her the experience needed to successfully architect, design and populate business solutions that rely upon complex data sources.
"I enjoy the challenge of translating business processes and concepts into reports and visual aids in order to better assist clients with their analytical needs," said Jennifer Wilson. "Professional services firms face unique challenges and requirements; I look forward to working with Deltek Vision users to streamline solutions."
With a decade of experience in programming, reporting, product development and designing process automation, Jennifer's background will provide valuable expertise to Full Sail Partners' customers in meeting their design, process and system improvement initiatives.
"We are thrilled to have Jennifer join the Full Sail Partners' development staff," said Peter Nuffer, Full Sail Partners' Director of Product Development. "Jennifer brings a lot of energy and enthusiasm to the team. Her approach and work ethic has made the rollout of Deltek Vision custom solutions seamless, helping create a better experience for our customers."
For more information, please contact Full Sail Partners' Marketing Communications Department. Interested in learning more about the Full Sail Partners' team? Check out our crew!