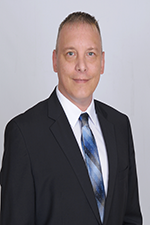 Full Sail Partners, a Concur and Deltek Platinum Partner, is pleased to announce the addition of Jon Rogers to the Blackbox Connector Team. Jon has joined the Blackbox Connector team as a Technical Support Analyst. In this role, Jon will work directly with clients on the set up of the Blackbox Connector software and provide technical support on the Deltek Vision platform and custom solutions.
"I am excited to be part of the Full Sail Partners crew. I enjoy working with clients to identify problems they are having and providing them with a solution," Jon stated.
The Blackbox Connector team connects Deltek Vision and Deltek for Professional Services quickly with ready-to deploy business solutions including its Concur Expense and Invoice Connector and its new Informer Connector. With increased demand for Blackbox Connectors, Full Sail Partners sought a new technical team member to provide clients with a personal point of contact to troubleshoot any issues relating to their Blackbox Connector purchase. Additional connector offerings include Constant Contact, MailChimp and Client Feedback Tool.
"We are very excited to have Jon join the team and lend his expertise to expanding our 'white glove' approach to Blackbox Connector implementations and support team," stated Wes Renfroe, VP of Technology.
For more information, please contact Full Sail Partners' Marketing and Communications Department.