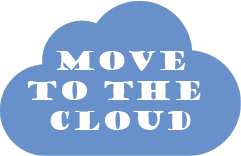 As a small to medium business owner, IT management can be a big headache. Your real work is often disrupted by IT issues such as adding new employees, getting your staff's machines and apps running, and updating software and support. Moving to the cloud with hosted apps and desktops is the best solution for your firm. Let's look at the benefits of cloud hosting.
Mobilize the Workforce
With a hosted virtual desktop service, employees have access to apps, documents and other resources from anywhere. All that is necessary is an internet connection and an end point device. Employees can get work done on the go and feel like they never left their workstations.
Business Continuity
Data is safe and always available with a hosted service. If there is a power outage or natural disaster, the offsite data center provides firms with no disruption of service. Data is always secure in the virtual data center which ensures protection with built-in data encryption.
Reduced IT Costs
With a hosted solution, no IT expertise is needed by the firm. Firms will end up spending less on licensing fees and off-site data storage and backup. Anti-spam and virus management is also provided in addition to 24x7 help desk support.
Focus on Growing Your Business
Moving to the cloud with hosted apps and desktops leaves time for your firm to focus on your real work and growing your business. Using the cloud solution, the days of having to manage apps, desktops and servers are in the past. Instead, all the updates and patches are handled for you. Are you ready to move to the cloud?