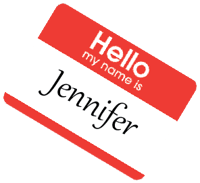 Professional services firms focus on specific industries and provide a plethora of knowledge to their clients in the projects they undertake. For existing clients, professional services firms must continue to stay abreast of the most recent events or rules impacting that industry. They must also continue to build their client base with business development. There are numerous organizations available to professional services firms and many benefits to join them. Let's take a look at some.
SMPS
The Society for Marketing Professional Services (SMPS) provides a creative and inspiring community to exchange ideas. Members can connect with A/E/C professionals from other firms and disciplines across the country. The information gleaned from networking with like-minded professionals can be applied to your firm's business. Also, sharing your firm's best practices can establish your company as a thought leader in the A/E/C industry. Additionally, the new connections in the A/E/C community that you make from SMPS can lead to future business opportunities for your firm.
PSMJ Resources Inc.
The mission of PSMJ is to improve the business performance of A/E/C organizations worldwide. Membership in this organization provides several advantages. First off, member firms are offered advisory services from expert consultants who serve as coaches pushing firms to achieve greater success. Next, these experts annually conduct hundreds of bootcamps, workshops, roundtables, and networking conferences which provide industry education and a chance for business development. There are also numerous publications available such as articles and books which give solutions to A/E/C challenges. Finally, surveys are performed presenting accurate and relevant industry metrics that firm leaders rely on in making decisions.
ACEC
The American Council of Engineering Companies (ACEC) is another organization providing great value to professional services firms. ACEC's mission is to strengthen the business environment for member firms through government advocacy, political action and business education. This organization addresses key issues impacting A/E/C firms and provides online classes and seminars. Additionally, there are networking conferences for firm leaders to develop relationships. ACEC communications cover important legislative matters, and a magazine with thought provoking articles on advocacy and other business interests is published bimonthly.
Deltek User Groups
There are many Deltek User groups offered across the United States. The Large Firm User Group (LFUG), the Power User Group (PUG) and regional groups by state are ideal networking environments for all Deltek users. These venues provide great opportunities for users to network, trade Deltek experiences and examine best business practices. In these forums, users can grow both professionally and personally gaining information on industry trends, new product features and business processes.
Join Some Organizations
Professional services firms have much to gain by signing up with a variety of organizations. From firm leaders, to marketers to regulatory specialists, everyone can benefit from being members of these groups. Take some time and think about which organizations are the best match for your firm needs. Once you know, joining is just a click away!