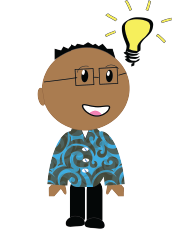 Attending a professional conference is a great way to learn solutions to obstacles you currently face, new ways to challenge yourself, and learn about trends in your industry. Additionally, you should never hesitate to ask your employer to allow you to attend a good and relevant conference on their dollar. Furthermore, managers should require employees to go to professional conferences to get out of the office and learn new things they can bring back to share with their coworkers. So, what are the benefits of attending a professional conference?
Network with Likeminded People
Sure, your LinkedIn network is huge. However, when was the last time you spoke to someone in your network face to face, or have you ever met them face to face? Professional conferences attract people from all different geographies from different continents to regional or smaller local conferences. In other words, conferences bring people together in one place in an environment that promotes talking to others. So, don't be shy! Get out there and meet new people.
Get Fresh Ideas
In reality, you sit in our workspace and either not talk to coworkers about your ideas and their ideas because you are the only person in that role, or you're talking to the same people about the same ideas every day. As a result, you tend to grow stale on the subject that you're respected as an authority upon. Therefore, this is probably the number one reason to attend a professional conference.
When attending a conference, you get to attend seminars and panel discussions led by respected industry leaders and take part in roundtable sessions. Here you can get fresh ideas on challenges others are facing industry trends. Remember, you're going to be inundated with a lot of information, so make sure to stay attentive and take notes.
Present Your Ideas to Others
In today's age, your company's brand is built on the brand of its employees. Prospects and clients are more likely to make a purchase from a company that they know, and trust employs thought leaders in their respected industry. This means employees must build their personal brand by showing they are a thought leader in their industry.
Becoming a thought leader requires making presentations about your ideas to peers to develop your "authority" reputation. It will also give you confidence in your work. Here's a tip, make your presentation fun and interactive to keep the audience's attention.
Meet an Expert
You read their blogs and books, and if they have a television show or podcast, you probably tune into that too. Even more, their a mentor to you, but you've never talked or corresponded. However, that doesn't have to be the case anymore.
Industry experts attend the conferences you should want to attend. They give presentations about their ideas, you know…the ones you read about, but now you can easily interact with your mentor and ask questions while attending a conference. Most importantly, experts also attend the conference social events, giving you a chance to have a face to face conversation. Keep in mind, they're humans too. So, don't get nervous when having your one on one time.
Make the Most of Every Professional Conference You Attend
Last tip! Keep a pen handy and remember your business cards at all times! Conferences are short, and you'll be having a lot of fun. Remembering what you talked to someone about and having them remember you isn't easy. With your pen, write notes other people's business cards about what you talked about and make sure you have your cards, so they can do the same. There are so many benefits to attending a conference, but it's up to you to make the most out of it.