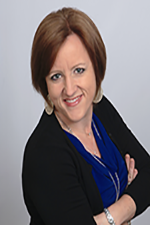 Full Sail Partners, a Deltek Premier Partner, announces that Tanya Drake has joined the firm as Technology Consultant and will manage vendor relationships for the newly formed Technology Solutions Division. In this capacity, Mrs. Drake will provide assistance to professional services firms to identify technology gaps and support IT needs. This strategic hire strengthens Full Sail Partners' technology group to provide clients' hardware, software and technical services to support their goals and needs outside of their Deltek Vision software.
Throughout her career, Tanya has held several roles with various business-focused technology solution companies where she has worked with clients to identify areas of opportunity for process improvement.
"My past experience working with vendors allows me to expand Full Sail Partners capabilities to be a one-stop shop for technology needs," said Tanya. "Having worked with their staff in the past I knew they were the type of company that is truly in business for the right reasons. I am proud to work for a company that is passionate about helping their clients."
Tanya has more than 15 years of collaborating with professional services firms providing them insight to navigate the decision making process from inception to implementation on technology solutions. Her vendor agnostic approach to identifying solutions for clients ensures that the best fit and most practical solutions are implemented.
"Tanya has a passion for solving problems. With her addition we are excited to offer both stand-alone technology solutions and integrated solutions to support our core services for the Deltek Vision product," stated Wes Renfroe, Vice President of Technology Solutions Division at Full Sail Partners. "Her desire to help clients combined with her past experience working with A/E/C industry positions our firm to provide even greater flexibility and choices for our clients."
For more information, please contact Full Sail Partners' Marketing Communications Department. Interested in learning more about the Full Sail Partners' team? Check out our crew!