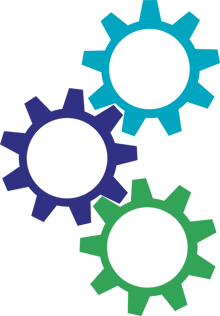 Gone are the days where human resources (HR) professionals simply focused on just filling staff requisitions. Today's HR professionals are looking to build relationships which will impact their organization's bottom line. With this in mind, they must successfully compete for and win the best talent which fits the needs of their firms. The talent acquisition team can boost the efficiency of both the recruitment and on-boarding of this talent using an automated system.
9 Talent Acquisition Processes that are Improved Using an Automated System
Standardized Job Descriptions | Having standardized job descriptions that can be automatically pulled into a requisition allows HR professionals to immediately begin finding qualified candidates. Establishing standardized job descriptions also sets skills requirements, job expectations, and success measurement.
Requisition Request and Approval | Automating the requisition and approval process ensures the team knows about a new hire request. This process also gives team members one last opportunity to evaluate the job description and provides tracking for the position moving forward.
Write Once, Share Often | One of the biggest benefits of an automated talent system is the ability to share the job request in multiple locations without duplicating efforts. HR professionals can now streamline the publishing process by posting the position on the firm website, job boards, and social media, while enabling employees to share via their social networks.
One Place for Qualified Candidate Pool | A talent acquisition system ensures candidate submissions go into one centralized location. When candidates submit their resumes online, their information is associated to the requisition and can also be assigned to future pools for searching. No more excel spreadsheets needed nor keeping up with random emails and submissions from various locations.
Quick Candidate Notifications | Letting a candidate know his application was received and is being reviewed can make a positive impression. Even if a candidate doesn't fit this position, he may fit a future position. The ability to send quick notifications to multiple candidates streamlines the recruitment process because candidate contact is automatically maintained.
Standardized Letters | Standardized letters (offer, decline, interview, etc.) allow HR to respond automatically to all candidates. These letters are significant to the candidate experience, and the automatic response reduces the work it would take to individually contact each candidate.
Electronic Forms and Checklists | Reducing the amount of physical paperwork needed throughout the application and onboarding process is necessary for efficiency. Electronic forms and checklists make sure all necessary information is gathered, and that the process is seamless.
Internal Notifications | The first week of a new hire is the most important time to make a good impression. Automated internal notifications keep everyone involved with the new hire in the loop, so no one drops the ball.
Let It Flow | The beauty of an automated talent acquisition process is that the flow of information eliminates duplicate entry. Once the candidate enters his information on the job application, it continues to flow through to the on-boarding process thus reducing manual entry.
Automate Your Talent Acquisition Process
Every HR professional wants to find and match the right candidates to open positions as quickly as possible. However, they also want the candidate experience to be a positive one for lasting relationships. Having an efficient talent acquisition process can improve new hire readiness and decrease time to revenue, while keeping the candidate experience in mind. Is your firm ready for an automated system?