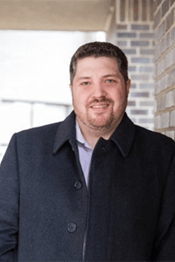 Full Sail Partners, a Deltek Premier Partner, is pleased to announce that Tim Burns has joined the firm as a SQL Developer. With the hire of Mr. Burns, Full Sail Partners continues to strengthen its development team enabling the firm to meet its clients' growing needs. In this role, Tim will work closely with clients and key stakeholders to ensure they have proper insight into the data that affects their businesses.
Tim brings his extensive experience in SQL development and database management to his new position with Full Sail Partners. Additionally, Tim has in-depth knowledge of how Deltek Vision supports the unique challenges of the professional services industry.
"Deltek is an amazing tool with the standard features. However, Vision's true power is in the wide-ranging customization it allows," said Tim Burns. "I truly enjoy working with clients to identify their unique business requirements to make Vision work for them."
With an enormous skill set including programming, reporting, product development and process automation, Tim will be able to provide valuable expertise to Deltek Vision users by assisting them with workflows, SQL stored procedures, and custom reports and invoices.
"Tim has extensive experience as a developer, and also a natural affinity for translating complex business requirements into streamlined and automated routines," said Pete Nuffer, Full Sail Partners' Director of Product Development. "With Tim on board, we will significantly extend our ability to provide our clients greater efficiency in their operations surrounding Deltek Vision and their broader technology ecosystems."
For more information, please contact Full Sail Partners' Marketing Communications Department. Interested in learning more about the Full Sail Partners' team? Check out our crew!