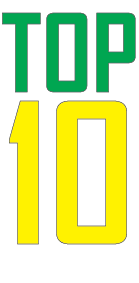 With the start of the new year, it is a perfect time to focus on areas of improvement. Along with making resolutions personally, many people see this time of year as one to revamp their workplace strategies. To support you in this process with your workplace resolutions, we have put together a list of tips and tricks.
Top Tips for the New Year
Make sure you reopen a new benefit year to roll over previous benefits from the past year. If you are not manually adjusting, you should be initiating a new 1099 for the payment roll over.
Adjust your multiplier in the beginning of the year so you can get a good look at your net profit.
Make sure you prepare a new year budget so the monthly reconciliation for the bank is correct at the end of each month.
Go through projects and vendors to make sure that the projects you have completed are set to dormant along with the vendors you no longer work with.
Do not leave things to the last minute. If there are any errors, make sure you get them fixed immediately so they do not pile up later in the year.
Make sure you log into Vision more often than just to complete timesheets. Frequently logging on to Vision is a good idea to make sure things are up to date and correct.
Start using iAccess for your business development/CRM activities as well as time and expense.
Commit to regularly updating your marketing content by spending one hour every Friday revising your projects and resumes with the information from the latest proposal. Put it on your and your marketing team's calendar to make the time.
Save consulting expense by not making journal entries to AR, AP, Revenue or Cash Accounts.
Make sure, when billing, you resolve to post every transaction that you have and never undo posting.
Do More with Deltek Vantagepoint and Vision This New Year
With each new year comes both potential opportunities as well as challenges. Following these tips and tricks, you will get this new year off to a great start. Do more with Deltek Vantagepoint and Vision and help your firm run efficiently and effectively in 2019.
Need help reaching your goals this year? Click the link below to see how Full Sail Partners can help you achieve your goals.