Full Sail Partners works very hard to provide our clients with the most up to date, valuable and interesting content relevant to the professional services industry. One convenient avenue for disseminating information is through our weekly blogs. We know that with everyone's busy schedule, not everything in the inbox can be read upon receipt. With that in mind, we make our content accessible online so it can be reviewed and digested on the client's timeline. So, in case you missed them and to pique interest for further discovery, here is a quick summary of the top 10 blogs of 2020.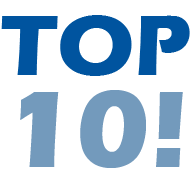 2020 Trends in the Professional Services Industry
Firms in the professional services industry must adapt to compete in today's world. Through acquisitions and other partnerships, many professional services firms have been entering into new markets and now have the need to offer a wider range of services to a larger client base. What are the top trends as they deal with evolving client expectations and staying competitive?
On Demand Workforce
More Flexible Service Rendering
Perception as Advisors
Leveraging Automation
Deltek Vantagepoint – A New Era for Project-based Professional Services Firms
A two-decade era of Deltek Vision is winding down, but it will continue to be supported through at least January 2023. Its legacy continues under a new name - Deltek Vantagepoint. Just like Vision, Vantagepoint will continue to help your people manage your projects from start to finish, but with a reimagined, intuitive interface focused on efficiency.
Available Resources at Your Fingertips
Preparing for Success
Bring Everything and Everyone Together
>>>Find out what you need to know abut Vantagepoint!
The Value of the Deltek Vantagepoint Readiness Report
As the launchpad to Deltek Vantagepoint, the Full Sail Partners' Vantagepoint Readiness Report can be used as a guide for your firm's cleanup efforts and next steps. This valuable resource is such a strong starting point for firms as they consider when and how to upgrade from Deltek Vision to Vantagepoint.
How to Get There
Start with a High Impact Tool
Benefit from the Results
>>>Be more prepared to may the upgrade to Vantagepoint!
The Value of the Deltek Vantagepoint Transition Copy Scripts
During the Vantagepoint testing process, firms will need to address some key areas including workflows, saved searches, reports and configuration settings before moving forward with a production environment. Our Vantagepoint Transition Copy Scripts are a valuable resource to ensure the work you put into addressing issues does not require rework when you move from test-to-test environment or to your final production environment.
Vantagepoint Preview Environment
Vantagepoint Preview Becomes Testing Environment
Benefits of Using Transition Copy Scripts
>>>Learn how copy scripts help ensure a seamless upgrade!
Improve Project Planning with Deltek Vantagepoint
With Deltek Vantagepoint, project planning has been taken to the next level with a focus on the features and functionality that project managers need. Here are some key features of Vantagepoint that will assist project managers with delivering successful and profitable projects.
Use Project Templates
Take Advantage of Labor Codes
Adjust Project Timelines with the Interactive Gannt Chart
>>>Learn about the features in Vantagepoint that improve project delivery!
Easily Capture Project Information Using Deltek Vantagepoint
Gathering accurate project details in a timely manner is a nearly everyday challenge of marketing and proposal managers at project-based firms. Fortunately, with Deltek Vantagepoint, teams can easily capture project information and reference it quickly when it matters most– during proposal crunch time.
Identify Key Project Information
Capture Information While Pursuing the Project
Move from Pursuit to Billable Project without Losing Key Information
Access Data You Need When You Need it
>>>Tracking critical project information has never been easier!
The Value of Vantagepoint for Business Development
When firms can successfully manage interactions, identify projects that add to our pipeline, and collect the right information to position our firm better than our competitors, we win more projects, improve client satisfaction, and increase loyalty. The abilities of Deltek Vantagepoint CRM can provide business developers, project managers, marketing staff, and executives with real-time information on client touchpoints, project pipelines, marketing and service efforts.
Record Interactions On-the-Fly
Easily Uncover Client and Contact Relationships
Support the Entire BD and Project Lifecycle
>>>When more business with Vantagepoint!
The Value of Deltek Talent for Human Resources Professionals
More and more professional services firms are finding value in having a methodical human capital management (HCM) practice in place. Deltek, the leading software solution provider for professional services firms, noticed that this specific market vertical has unique needs and released Deltek Talent, an HCM designed for professional services.
Recruit and Hire Top Industry Talent
Provide Development and Advancement Opportunities
Performance Management
Seamless Integration with Deltek Vantagepoint
>>>Improve the employee experience with Deltek Talent!
Creating the Intentional Client Experience
When it comes to your clients, building strong long-term relationships is priority, and the quality of these relationships can make or break your business. Most importantly, clients desire an overall exceptional experience, and the intentional client experience benefits your company.
Begins with a Plan
Takes Being Client Centric
Leads to Efficiency
Ensures Positive Client Feedback
>>>Learn to create an experience that will delight your clients!
Key Findings from the Annual Deltek AE Clarity Report
The 41st Deltek AE Clarity Report provided a comprehensive assessment of the 2019 performance of AE firms. This year's study collected responses from more than 415 firms of all sizes within the AE industry and provided a summary of trends in:
Technology

Financial statements

Business Development

Project Management

Human Capital Management
>>>See how your firm measures up against your peers!
We've Got You Covered
Into 2021, we have all sorts of interesting ideas for relevant industry content just bubbling out of our experts' heads. So, while you're trying to stay afloat with your responsibilities at your firm, please know that Full Sail Partners is working to make your job easier. In the months to come, keep an eye out for future blogs on what is new and exciting for professional services firms. And, as always, feel free to check out our content online.