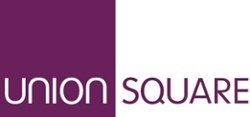 Document management in the AEC Industry is more critical than most. Union Square can help your firm integrate all relevant data, allowing you to spend less time organizing and more time executing projects. Union Square enables your firm to store and access critical firm-wide and project information, including documents, financial information, drawings, images, and emails in one central repository. As a result, your firm has the ability to:
Ensure team members are working on the most up-to-date files
Eliminate inconsistent file structures or displaced files
Keep drawings, correspondence, submittals and more in one central location
Log incoming documents from any source
Provide auto-matching suggestions to improve the quality of records
Document register that gives you all the answers you might need about the state of the project from anywhere
Email
Email easily represents the greatest volume of documents and must be managed effectively or your firm will be left with an expensive archive full of duplicates, difficult if not impossible to retrieve information, and significantly slowing down your ability to send critical information to your clients. Union Square will ensure no email can ever be lost and there are no duplicates by allowing your firm to:
Save emails from Outlook in just two clicks
Save just one copy of an email and avoid duplication of email storage
Store all project correspondence and attachments centrally and permanently
Strip attachments from email and log appropriately
Document Management
Union Square, combined with Deltek, now offers truly the most integrated platform in the world, reducing operational risk and increasing efficiency.
Other solutions simply are not complete and cannot provide adequate risk reduction and efficiencies. With the varying documents involved in the AEC Industry, basic document sharing provided by SharePoint does not offer a construction issuing system and has no integration with industry design packages. Custom development can be costly and virtually impossible to manage and keep up with future upgrades. A DMS overlay doesn't provide true risk reduction and access to emails, client reports or company finance all in one location. Union Square will do all of the above and more:
Documents, emails, finance, and design files all cross-referenced for rapid retrieval
Detailed document audit and full history
Documents stored in their native file formats
Cache services keep documents local to each office to give a single virtual office across the company without compromising performance
An interactive drawing register provides version control, including:
Links that allow the issuing of process control and distribution of drawings throughout their lifecycle
Read and write access that provides version control to users based on security permissions
External File Sharing
The exponential growth in file sizes has made sharing drawing packages a time consuming exercise which lacks company transparency. Manually uploading files to a client extranet or third party file sharing location is slow and requires keeping both an internal and external record of the documents.
Union Square's design register, issue sheets, document packages and official company records are all exemplar quality and ISO 9001 compliant, fully automated and recorded. The system is unimpeded by file size limits, and documents can be shared internally and externally from the same location with specific user rights for read and write access of only the files or folders chosen. No more worrying about setting up dated FTP sites or emailing large files. Everyone is finally on the same page with one version of the truth.
Contract Administration
Contracts should be easily traceable to reduce the risk of costly legal disputes. All emails, queries, questions and responses are all legally admissible in court. By bringing together the contract communications with the Document Management System, your firm has better visibility of project issues before they arise. Union Square provides enhanced foresight and project management, mitigates risk, and enables your firm to offer detailed status updates to your clients.
Remember, just because you may be required to use someone else's external system on some projects, these are your client's records and not your own! You own internal records will be necessary in any legal dispute.
Revit Integration
Union Square has developed a bridge to integrate with Revit. With the industry's move towards BIM (Building Information Modelling), the way information is exchanged with clients and project partners has to change. Information sharing can sometimes include everything from the native model or IFC file, COBie file to traditional 2D formats like PDF, DWG, DDWF, DWFX and DGN.
Together with the Union Square drawing control system, the Revit integration will help your firm realize significant efficiency gains and see improvements in quality of output and practice-wide consistency with document production through to distribution. Included in the Revit integration is:
Bi-directional drawing register
Revision and versions management
Document issuing and rendition management
Hard copy batch print control
With Union Square, your firm will finally have synchronized model sheet information with a live drawing register and the ability to monitor approval/issue status at the click of a button.
More Mobility with Union Square
No more clipboards! With on-site mobile technology, Union Square automates the process of site data capture, task management and reporting. You can finally achieve a bulletproof audit trail and strengthen your position in contract disputes. With Union Square you will have also have access to Mobile Custom Forms which you can customize to comply with quality assurance processes and integrate your site processes.