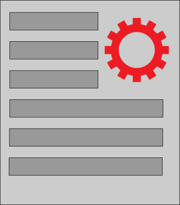 Many professional services organizations are under the false impression that proposal automation is not worth the investment. While copying and pasting previous Request for Proposal (RFP) submissions may seem expedient, it is not really the case as firms must tailor them to the unique needs of each new proposal. Let's review a few reasons why proposal automation will benefit your firm if it is incorporated into the bidding process.
Firms Shouldn't Depend on Previous RFP Content
Relying on past proposals as your content library is a bad move. Far too often, though, professional services firms fall into the trap of utilizing past RFPs in this way. There are a litany of reasons to avoid copying and pasting past proposal content:
A higher rate of human error
Past content typically contains other companies branding and imagery
A generic approach leads to a generic response
Lack of focus on the needs of the individual client
Proposal automation will eliminate human error. It will also create a consistent proposal format that contains details suited for each individual client and ensures proper branding.
Accurate Technical and Background Answers Are Necessary
Proposal teams can expect a list of common questions during the RFP process. RFP questionnaires typically contain background questions (founding date, partnerships, administrative information) and technical questions (performance KPIs, background details, etc.) As a result, copying previous proposals can lead to submitting inaccurate information.
With proposal automation, your firm can make sure that these frequently used answers are accurately reflected and are available for quick reference in your proposal content library.
Review Your Content!
Content reviews are an essential element in differentiating winners from losers. Your firm's content library needs to be continually refined. Each piece of content should be relevant and error free. Additionally, your proposal team must be notified of pertinent changes so outdated content doesn't spread into future proposals.
Using proposal automation, common content can be managed in a central location. Whoever is managing the content can ensure that the proposal team has only the most up to date information.
It should be evident now why proposal automation is worth the investment. Check out how Deltek Vision firms are implementing proposal automation to win more projects!