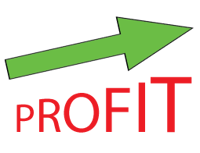 One area that challenges professional services firms is managing margins. As a result, the profits from a particular engagement or project fall short the projected amount. However, you're not alone. In a recent study by Consulting Magazine, 80% of professional services firms indicated that they struggle with managing and protecting margins. For Deltek Vision users, this does not have to be the case.
The Challenges with Managing Profit Margins
There are four main reasons professional services firms struggle with managing margins: over-servicing, scope creep, unrecorded and lost time, and changes in client fee structures. Firms should be able to maintain control over these things with the exception of changes in fee structures. So what's the problem here?
The long and short of it comes down to cumbersome processes and tasks, and disjoined systems limit visibility and insight into real-time critical project data. Additionally, let's not forget about the time required to enter the same information into multiple systems. This time is now lost when it could be used for more beneficial purposes such as, keeping up with tracking time and expenses.
Increase Profit Margins with Deltek Vision
Successful businesses need to make informed decisions quickly. With Deltek Vision, critical project data are in one accessible place. Therefore, executives can review the health of the firm, identify areas of weakness and develop plans to change the direction of the business. At the same time, accounting and project managers have insight into real-time project data, which allows them to manage their projects effectively and eliminate surprises.
Deltek Vision has several helpful features which ensure project managers are able to protect profit margins. With Vision, accountants and project managers have access to mission critical data which allows them to:
Compare budgets to actual
Compare costs versus billing
Identify outstanding invoices
Furthermore, projects which are built in Vision are based on actual people and actual hours using the Vision Planning Module. In addition, time tracking and expenses are part of the core system and are easily associated with a specific project so project managers are able to keep a close eye on project performance.
Visualize Project Performance with Deltek Vision
Numbers are definitely necessary in managing projects, but they don't reveal critical project data like a colorful chart or graph will. Using Vision Performance Management (VPM), executives, project managers and accounting all have the ability to clearly visualize project performance quickly in a user friendly dashboard. This allows users to identify problems at a glance before taking a deep dive into the means for overcoming them. Think about VPM as visual performance management. To learn more about VPM, check out this article.
Take Control of Managing Profit Margins
In the end, firms using Deltek Vision don't have to struggle with managing profit margins. Foremost, all professional services firms must keep a close eye on their projects using the features provided by Deltek Vision. Additionally, firms can then add the convenience of visual performance management to their toolbox with VPM. Let Deltek Vision help your firm take back control!