So, you are in the Cloud! Your company has purchased Deltek Vision Essentials ERP software and you have been assigned as the SaaS Administrator. You may find yourself wondering, "What does this mean for me? What do I need to do first? Where do I start?" At first the task may seem overwhelming as you receive letters, guides and instructions on "How to get started." We at Full Sail Partners want you to know that you are not alone, and that we have put together answers to some of the questions asked most often when a client purchases their new Cloud solution.
What do I need to do first?

As the assigned SaaS Administrator, you will receive a welcome letter. The most important task to perform at this time is to print out and read the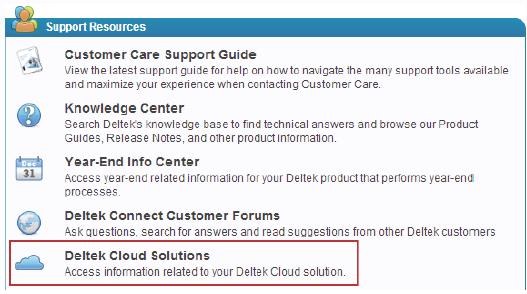 SaaS Administrator Guide. It will be a valuable resource for you during the initial set up.
What is the next step after I read the guide?

The second most important task as the SaaS Administrator is to set up your Deltek Customer Care Account. This account will be where most communication takes place between you and Deltek. If you are not a new client and will be migrating data from an existing Vision database or a prior Deltek product, this portal will be the first stop to transfer your files.
Can't I just have Full Sail Partners set up my account?

Because of the importance placed on security, only the Saas Administrator may submit service requests on behalf of their firm. These requests are submitted solely through your account access on the Deltek Customer Care portal. The SaaS administrator will work closely with Full Sail Partners on the implementation process. However, only the SaaS Administrator can request things like data uploads, receive system maintenance communications, request backup restores, submit invoice graphics or request a sandbox.
How do I keep up with announcements regarding scheduled maintenance or issues with my service?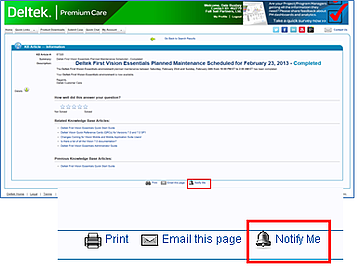 The SaaS Administrator must also subscribe to the Deltek Vision knowledge based article 67385. The article can be accessed at: http://bit.ly/143PgnX. This page is used by Deltek specifically for Vision Essentials related communications—including announcements regarding planned and unplanned maintenance. In order to stay abreast of the most recent announcements, it is important the SaaS Administrator signs up for notification alerts from this article. You may do so by choosing the "notify me" selection at the bottom of the screen on the Deltek Vision knowledge based article page.
A dialogue box will then appear stating your request has been successfully submitted. Click OK. You are now set up to receive any notifications about maintenance or access issues with your Vision Essentials software.
As the primary person responsible, what if I am not available? Can a second Administrator be added?

Absolutely! Deltek encourages all clients in the Cloud to have a second administrator assigned to their account. You, as the SaaS administrator, may request a second administrator be named through the Deltek Customer Care Portal. The request should include the full name and email address of the administrator that is being added or changed. You may even assign Full Sail Partners as your second Administrator. This will give us the ability to upload databases and custom files directly for you. Your account manager with Full Sail Partners can provide you with the appropriate name and e-mail information if you decide to assign our firm as your second SaaS administrator.
How do I add graphics to my firms invoices?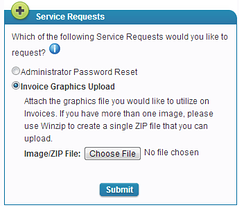 Graphics can be added by sending a request through the Deltek Customer Care Support Site. You will be asked to submit the graphics image file you want to use, so please make sure to have it on hand before starting the request.
My firm has experienced a serious event that has created the need for a backup and restore of our data. May I request the data from a specific point in time?

Yes. Deltek back-ups client data no less than once every 24 hours. There is also a backup performed once every 7 days. The daily backups are kept for 1 week and the weekly backups are kept for 4 weeks. If you require a restore from a specific point in time, you may send the request through Deltek Customer Care indicating the past time frame you need for the restore. You must also include the time that you would like for the restore to take place as your system will be unavailable while the restore is performed. Vision Essentials clients are allowed 4 Backup and restores per year.
Is there other information I should review?
Being the SaaS Administrator is a very important assignment. Keep in mind, you are the keystone for communication between your firm and Deltek. Being informed by familiarizing yourself with the SaaS Administrator Guide and subscribing to the Deltek Knowledge Based Article 67385 which will notify you of the availability and functionality of your Vision system is essential to your success as the SaaS Administrator for your firm.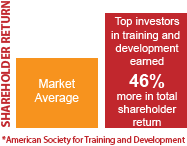 Ready to take the next step? Empower your employees through training!
According to a study by the American Society for Training and Development, companies that invested the most in training had a shareholder return that was 46% percent higher than the market average.