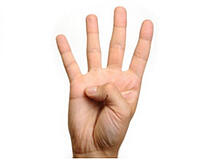 The business benchmarking process can be a powerful tool to help any organization make better decisions, run a tighter operation, and better position itself in the marketplace. For the best effect, it pays to use an approach that boils down to four key steps.
1. Learn from others. If you're new to benchmarking, it may be helpful to explore how other organizations do benchmarking, and see how your organization compares. Fortunately, there are many industry experts and organizations that share information about their benchmarking process. Some of our favorites are:
Of course, there are enormous numbers of additional companies and organizations that benchmark as well, so you may want to explore further.
2. Decide what's important for you. The first step is to choose meaningful measurements to use as your standards or benchmarks. Key performance indicators (KPIs) in the form of financial and project-related statistics can provide meaningful insights into company performance, beginning with how your own company has performed over time. For most professional services firms, there are a variety of KPIs that can be helpful in giving an accurate reading on the organization's financial and operational health. Some of the most widely used are:
Accounts Receivable
Average Collection Period
Chargeable Ratio
Chargeable Ratio times Net Multiplier
Current Ratio
Debt to Equity Ratio
Employee Realization
Employee Utilization
Estimate at Completion (EAC)
Estimated to Complete (ETC)
Net Multiplier
Net Revenue per Technical Staff
Net Revenue per Total Staff
Overhead before Discretionary Distributions
Profit on Net Revenues before Taxes and Distributions
Return on Owners' Equity
Consider which of these metrics truly measure success for your organization, and establish corresponding benchmarks. These can be based on your firm's historical performance, industry surveys, standards specifically designed for the type of work, your firm's general philosophy, or a combination of factors. When choosing which organizations against which to benchmark your organization, consider such factors as industry, geography, and size; the more similar they are to you, the more relevant and valid their metrics will be.
3. Track the data. Once you've established which metrics to track, and corresponding benchmarks against which to gauge your firm's performance, the next step is to start tracking. There are a variety of approaches for doing so, from one-off spreadsheets and workarounds (not recommended) to software packages, including accounting solutions that specifically track financial statistics and project management products that specialize in tracking data on individual projects.
A better alternative, however, is a purpose-built ERP such as Deltek Vision, which connects and organizes data from both the front office (i.e., project) function as well as the back office (accounting). This solution can provide a firm with up-to-the minute, comprehensive visibility into all the metrics listed above. Just as importantly, it serves to optimize oversight of the firm's projects and staff, and automates a wide variety of essentially manual processes — including Customer Relationship Management (CRM), business development and more.
Whether you use a combination of software programs or a comprehensive solution like Deltek Vision, the key is to collect metrics on an ongoing basis.
4. Make data-driven decisions. The last part of the business benchmarking process basically closes the loop. It involves making sure the right data is getting to the people who need to see it in a timely fashion, and that there is a management commitment to using data to make decisions.
For example, schedule-based metrics can help management determine not only if a project is currently on budget, but if it will finish within the overall budget as well. If the EAC is greater than the overall budget, management may choose to either reduce future expenditures or accept that the project will be over budget, and determine where the slippage occurred (such as failure to send out additional services contracts). Of course, this is just one example; management will have a variety of options and decisions to make, based on the specific metric that is underperforming, and how wide the deviation is from the desired benchmark.
One of the keys to success in this part of the benchmarking process is ensuring that management has access to all the metrics they need at any given time. There are manual ways to gather and present this information to management, but automated KPI dashboards, one of the customizable features in Deltek Vision, are a much more efficient way to do so.
The time to start is now
Whatever road you take to identifying and tracking your firm's benchmarking information, the process will pay dividends as your firm gains a more relevant and up-to-date picture of its performance. Just as significantly, it allows the firm to be proactive rather than reactive in addressing underlying issues before they turn into major problems — thus increasing the probability of project and financial success.