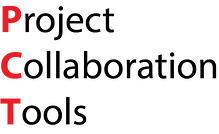 The weather this winter has played havoc with the daily lives of millions of individuals, as well as countless businesses.
One industry that has felt the impact in a unique way is that of professional services firms. These firms rely heavily on collaboration among their team members to manage and work on their projects. Unless they were already prepared to allow employees to work remotely, when the bad weather hit, many of them had to simply shut down until employees could once again manage to get to the office.
Fortunately, technology is offering better and better project collaboration tools that allow team members to work together no matter where they're located. But that's just the tip of the snowdrift, so to speak. These solutions also make life easier for individual project managers and team members, increase the amount of creative collaboration among members of the team, and ultimately result in better projects. What's more, they allow firms to easily include clients based in other locations, helping to maintain and build communication when meeting face-to-face isn't an option.
Let's look at some of the key capabilities that effective project collaboration tools enable within a firm.
Communicate with anyone, anywhere, anytime. The most essential capability is making sure all the people involved on a project are able to effectively communicate and collaborate with each other. Any given project can include various employees and teams within the firm, as well as assorted external individuals, such as client representatives, consultants, and attorneys. A group this diverse often presents challenges in terms of finding communication channels and applications software that everyone can access and use — whether from their desktops, laptops, tablets, or smartphones.
Organizing the work. A second major function of effective project collaboration tools is to manage the tasks that are involved in each particular project. This function allows the project manager to use a central, intuitive resource to manage the many individual deadlines that are typically managed through email and Excel spreadsheets to complete milestones.
Streamlining document management. A third major function that effective collaboration tools address is that of document-sharing. Using a tool such as Kona, for example, allows you to share documents that your entire team (including external members) can view. As a result, instead of searching through dozens of emails to find the documents you need, you and your team have a centralized location. In addition, users have the option of uploading files directly to Kona or using other file-sharing solutions, like Dropbox, Google Docs, or SharePoint.
A better view across projects. An effective project collaboration tool allows project managers to have a view across all the projects they are managing. As a result, they not only have insight into the specific tasks, conversations and files for the current project, but can also view upcoming tasks and new conversations and files in one widely-accessible environment.
Better collaboration, better results
For firms in the professional services space, project collaboration tools offer a wide array of functionalities that can help improve not only the interactions of a given project's team, but ultimately, the quality of the ideas and solutions the firm delivers to the client. An added benefit of technology-enabled collaboration is that it can help create a better experience for the clients involved — and that can help a firm differentiate itself from its competition.