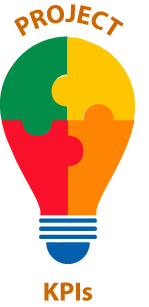 Becoming a champion of project management is as easy as solving a puzzle. The puzzle is rather complex and requires specialized training with a very specific kind of expertise, but a puzzle nonetheless. So what does it mean to be a project based firm? What do project managers do? What do project KPI's have to do with project management? As with all puzzles, the best way to solve is to take the puzzle apart, piece by piece, and decode it.
Puzzle One: Am I a project based firm?
Interestingly, business theorists debate as to what determines "a project based firm". There is not a hard-and-fast rule for defining whether or not you're project based and would need the services of a project manager. So let's just stick with the basics. The most obvious way to decide is if you have a business model where you perform "projects," "jobs," or "services" for external clients. Ultimately, you are offering your expertise – NOT your goods – to an external customer.
The Project Management Institute says that a project "is a temporary group activity designed to produce a unique product, service or result like building a bridge, relief after a natural disaster or expansion of sales into a new market." Examples of project based companies include:
Management Consulting Firms
Architecture, Engineering or Construction Companies
System Integrators
Advertising Agencies
If you're goods oriented (you sell software or insurance) or operationally oriented (i.e. you manage clients' IT structure), you are not naturally a project based firm. We could expand our definition by looking at your business organizational structure – project based firms tend to organize around their projects or jobs. In a non-project based firm, "a business may include separate departments for manufacturing, accounting, marketing, and human resources because the organization is based around functions, not projects, …" (Miranda Morley, Demand Media, "What Is the Difference Between Project Based & Non-Project Based Organizations?")
Puzzle Two: Am I a Project Manager?
Most of us have a general understanding of project management, but we can go to the Project Management Institute (pmi.org) for a good definition – "project management is the application of knowledge, skills and techniques to execute projects effectively and efficiently. It's a strategic competency for organizations, enabling them to tie project results to business goals – and thus, better compete in their markets. Project Managers Initiate, Plan, Execute, Monitor and Control, and Close their projects."
Many would argue that there is more to being a Project Manager. I would argue that communication and follow-up are key areas required to be a successful Project Manager. However, the basics of being a project manager revolve around the delivery of a project.
Puzzle Three: What are Project KPI's for Project Management?
KPI's are Key Performance Indicators and they are quantifiable, measurable indicators of goal attainment. They are the very backbone as to what makes projects succeed or fail – which is directly tied, in your project based firm, to your company's success or failure. When given a new project, Project Managers create KPI's to:
Initiate the project and its deliverables
Plan project details
Execute those details
Monitor and control each step in the project
Close the project upon completion of the deliverable and the project post-mortem
Some subject examples of project management KPI's are adherence/deviation of budgets, milestones, and task times. Here are some sample KPI's that might be part of a project plan:
Determine percent of rework attributable to requirements definitions.
Conclude deviation of planned ROI
Establish cost of managing processes
For more information on writing project KPI's, refer to "KPIs | Writing, Establishing, and Measuring" by Full Sail Partners, Inc.
Bonus Round…
Although joining a game show is potentially a quick way to make some money, it's the savvy business owner who aligns his project based firm with project KPI's. This alignment helps ensure the firm's bottom line is replete with positive cash flow and employees who are happy, because they know their jobs and how to be professionally successful. No, we shouldn't rely on a game show host to guide us to riches, but we can depend on consultants at Full Sail Partners to help guide us to metrics that matter. And don't worry about buying a vowel, just turn over your mouse to this webinar and see how achievable all your goals are.