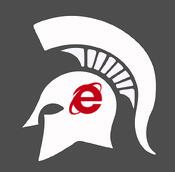 You may have already asked the question or may be wondering, what will happen to Deltek Vision with the new announcement of Spartan? For those that don't know, Microsoft announced that the Windows 10 operating system will debut an entirely new web browser, code-named Spartan. Many IT savvy clients have already been asking the question, what does this mean for Deltek Vision? Will Deltek Vision still work? The short answer is, "Yes."
Microsoft made the following statement, "Project Spartan is Microsoft's next generation browser, built just for Windows 10. We will continue to make Internet Explorer available with Windows 10 for enterprises and other customers who require legacy browser support." Additionally, Kyle Pflug, program manager for Spartan, wrote in a blog post, "Based on strong feedback from our Windows Insiders and customers, today we're announcing that on Windows 10, Project Spartan will host our new engine exclusively. Internet Explorer 11 will remain fundamentally unchanged from Windows 8.1, continuing to host the legacy engine exclusively." He added, "Enterprises that adopt Windows 10 will be able to set IE11 as the OS's default browser using group policy settings".
Internet Explorer is a staple performer and Microsoft will continue to support it for years. Microsoft has promised to support the browser with security updates for at least the next eight years or through January 2023. So rest assured that Internet Explorer will still exist and therefore Deltek Vision will still work.
With that being said, Deltek has already been looking at ways for firms to connect to Vision without Internet Explorer to become more system agnostic. New features that can run on any web browser include, the new project manager portal (Navigator) and an upcoming CRM portal. Additionally, Deltek product developers are looking at ways to further minimalize reliance on Internet Explorer with future releases.
For those firms that need to connect to Deltek Vision from a MAC or any tablet or phone today, there is Vision Unleashed. This solution allows your firm to access your Deltek Vision data anywhere with almost any device. Additionally, a 30-day FREE provisional test period is available.
Bottom line:
Firms already have options already available to you to access your Deltek Vision data without Internet Explorer
Internet Explorer isn't going away any time soon
Deltek is committed to the Vision product
Should you have any questions regarding this or any other technical questions, we encourage you to reach out to your Deltek Partner.