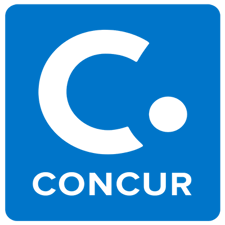 If someone were to ask you what do you like least about your job, what would you say? Assuming you like your boss, your environment and co-workers, there is still always a task that you just wish you didn't have to do. For me, it is my expenses. You would think, getting reimbursed would be motivation in itself. Yes, at some point it absolutely is. It has gotten much easier now that I can take a picture of my receipts and quickly upload through my Deltek Vision Touch application with my phone. However, I still have to fill out the details which takes time. Time I don't always have. What if I told you it could get even easier? I was then introduced to the Concur expense solution.
I literally was giddy over expenses when I saw what the solution could do. The Concur expense solution automatically imports credit card charges and matches them to receipts and itinerary data. Instead of manually entering your expenses, I can simply take a picture of the receipt and it reads the information and fills out my expenses. Sounds too good to be true, right?
So how can this help Deltek Vision users you might ask? Well, there is an integration being finalized right now. I invite you to view the video below to begin to learn more about the Concur expense solution:
Learn more in the upcoming Concur webinar. This webinar will further show you how Concur expense reports write themselves and we will provide a sneak peek of the upcoming Deltek Vision integration.