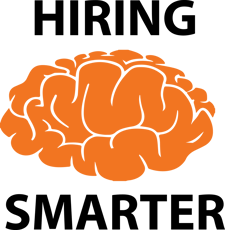 Finding and hiring the right talent is a lengthy and administratively burdensome process. The amount of time and money spent announcing job openings and qualifying applicants is barely quantifiable, but we all understand that the price is high. Add in the tasks created by legal requirements and corporate responsibility, and the process becomes crushing for even the most seasoned and organized recruiter. Therefore, hiring smarter in a competitive workforce market is critical to lowering costs of recruiting the top talent.
The Hiring Team
Businesses of all sizes use teams to conduct the hiring cycle. The decision makers on the teams are often professional staff whose primary role is to produce. The cost of time spent by these members can be massive and results in reduced attention to mentorship, production, or development. Having a portal that allows managers to see the progress of the hiring cycle and quickly identify their own action items is an integral to saving time.
The Job
Even if the job announcements are fully standardized, they must still be posted to each site of choice. Each site has its own format and requirements, forcing recruiters to take the same actions multiple times.
Using a tool that allows for automated posting to multiple sites and tracking of non-automated postings is an important time saving device. Having visibility into the applicant pipeline and notification alerts that action is needed helps streamline the requisition process.
The Applicants
There is a shortage of talent. There is no shortage of applicants.
Qualifying applicants and moving them through the hiring process is a time-intensive effort often plagued by manual processes. The mechanics of receiving an application, reviewing the data, and ranking the applicants are most often conducted via email or paper and creates risk legal risks without clear and objective criteria and measurement.
The ability to build a database of applicants who do, may, or do not meet the hiring criteria is highly valuable for this and the next hiring cycle. Hiring smarter requires retaining past applicants' information so your firm has a deep pool of possible talent for future positions.
The Communications
The hiring process is full of action items for the recruiter. Traditional tools used to communicate with applicants and candidates often force recruiters to create a physical paper trail and allows important communications to slip through the cracks. Scheduling interviews and tracking the stage of candidates as well as memorializing the results, can become overwhelming in a multiple interview process. Leveraging the use of the database, automation, and tacking abilities, including bulk letter submissions, allows recruiters to save time and provides a reference for later use.
Hiring Smarter With the Right Tool
Every role in a firm is best served by having the right tools in place. Hiring smarter requires investing in a tool designed for the recruiting function that allows for not only time savings, but also optimization of the process, risk reduction, and increased satisfaction by hiring team members and applicants alike.