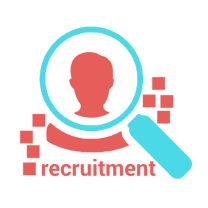 Years ago, when a firm was looking to fill a position, there were limited resources for recruiting and there was a stagnant hiring process. The old-fashioned newspaper classified ad, a placement in a trade magazine or word of mouth were the go-to options for sourcing. After many hours of reviewing hard copy candidate resumes, interviews were set up by telephone, and connections were made. Once the right candidate was discovered, there was a printed offer letter to be mailed for acceptance and miles of hiring paperwork to be filled out by hand. It was certainly a time-consuming process. Luckily, with the rise of the internet and technological advancements, the recruiting and hiring process has dramatically changed.
The Whole World is Your Oyster
With local classified ads, regional trade magazines and literal word of mouth, the reach for hiring managers was not very expansive. Using the internet, hiring managers now have access to the whole world when posting job ads. The open positions can be advertised directly on company websites, through professional networking on LinkedIn, or even more relaxed platforms such as Facebook or Twitter. Word of mouth has also gained momentum with email and information exchange. Thanks to the internet, the chances of finding the right candidate for your open employment position are greatly enlarged.
Time Savings Using Talent Management Software
Compared to the old way, talent management software saves hiring managers, candidates, and new hires a lot of time. Once jobs are posted online, resumes in response to open positions are uploaded and can be searched for specific hiring needs. Interviews can be scheduled more efficiently, and candidates can track the recruitment process. When new hires onboard, the "paperwork" is completed in advance online, so they can jump right into learning about their roles. Additionally, any certifications or licenses required can be obtained and monitored using talent management software.
Candidate Driven Job Market
In the past, employers drove the job market. It could take months before second and third interviews were done, and candidates were left in limbo. With the current competition for talent, however, the tides have turned. Hiring managers know that to get quality talent, they need to appeal to the candidates and give them the best recruiting and hiring experience. Candidates need to be informed and moved quickly through the hiring process. Furthermore, firms need to showcase their brands online through their websites and social media to attract the attention of these candidates.
Business Intelligence Can Help with Finding the Best Candidates
Business intelligence (BI) as it exists now was not available back in the day for talent acquisition. "Informed" decisions were made based on paper resumes and involved conversations. Fortunately, in today's modern world, BI gives hiring managers a leg up. Using certain chosen data, hiring managers can establish a process to find the right candidates for open positions. They have realized that such data can be used to visualize patterns to predict future success. Rather than guessing on the right person to fill a role, they can look at specific information to see who would make the best addition to the team.
Take Advantage of Technology
So much time was wasted back in the days of placing classified ads…even if you like pina coladas and getting caught in the rain. Nowadays, everyone involved in the talent acquisition process benefits from technology. And every time technology improves, the process is made simpler and easier. Why not take advantage of what is right at your fingertips?