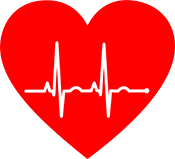 For many firms, measuring the financial health of their projects requires them to utilize a variety of different analytics and statistics. However, firms often use project invoices as the primary and only measurement to determine the financial health of a project. Although project invoices are an important element in both a project and firm's concern, they aren't necessarily a measure of success.
Besides key performance indicators (KPIs), which are leading indicators geared toward firm management, there are other statistics firms need to consider. These include measurements at specific milestones to help evaluate a project's financial position and make proactive decisions to keep a project on track or facilitate corrective actions.
The Essentials to Determining a Project's Financial Health
For starters, some key components of the evaluation entail every project being documented with:
A current and accurate fee
A work breakdown structure (WBS) reflective of fee and scope
The proper revenue recognition method
Understanding the Components of a Project's Financial Health
To best focus on the financial success of a project, firms should use job-to-date (JTD) as the measurement of time. Here are some key stats that can be found or created in Deltek Vision's Project Earnings Report:
Profit or Variance – This provides a comparison between revenue/earnings and spent at either cost or burden. For projects billed on time and materials (T&M), the project profit should be built into billing rates and therefore a zero variance is an indication of profitability. A negative variance is the result of the writing off time charged. For fixed fee/lump sum work, the goal is to incur the minimal amount of cost while still executing the scope and not compromising the quality.
Projected Profit or Variance – In order to calculate this metric, an estimate to complete (ETC) needs to be updated and managed. Using the ETC plus the JTD cost results in an estimate at completion (EAC). By comparing the EAC to the Fee, we can establish how healthy the project will be when complete. This can also be a good indicator of scope creep. Additionally, using actual and projected profit in tandem provides 4 scenarios and a matrix approach can be developed for the review of a project's financial health:
JTD is showing a profit but projecting a reduction in that profit moving forward
JTD is showing a profit and continued or increased profit is forecasted
JTD is showing a loss but some or all that loss can be mitigated moving forward
JTD is showing a loss that will continue or grow
Direct Labor Multiplier – How much revenue is being generated per labor dollar charged is key to managing a specific project and beneficial to measuring against the firm's overall metric and the goals set. At the inception of a project, the budget will provide the estimated multiplier. Keep in mind that a statistic requires having something to compare it to.
Work in Process (WIP) – This is calculated as the difference between project revenue and the amount invoiced. Furthermore, this will help mitigate any at risk to earnings from a project. If revenue is accrued, we must be mindful of the time associated with it being billed and collected. Deferring revenue can minimize or mitigate the risk.
Backlog – Indicates what is left to be earned. In other words, it is the future available revenue stream. When combined with all projects, it provides one of the lines on a KPI graph. In addition, it reflects the required full time equivalent man hours to complete and deliver contracted work.
It is important to note that all the above work in tandem. For example, backlog can be derived from the ETC.
Make Your Project Profitable
Measuring the financial health of a project requires using several metrics. Additionally, projects should be monitored during the entire cycle from inception to completion. This will allow project managers to foresee possible shortcomings and take corrective action.