In a recent study by Dimension Data, 84% of companies that strive to improve their client experience (CX) report increases in their revenue. Another survey completed by Gartner found that 81% of businesses compete primarily on CX. Even more, PWC found that 32% of customers are willing to walk away from a brand they favor because of one negative experience. While there are endless amounts of statistics that directly correlate CX to company revenue and growth, many companies are still falling short in terms of their clients' standards.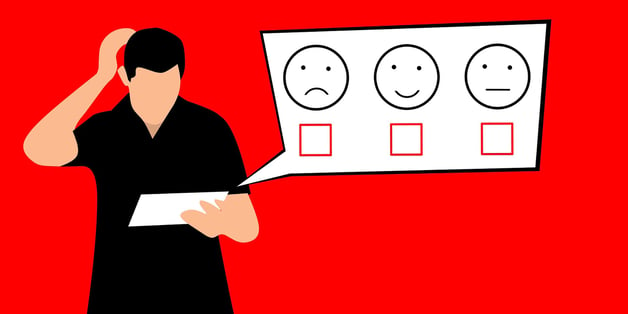 Typically, the common denominator for businesses that are providing subpar CX is the lack of asking for feedback from clients. Certainly, your firm's team members are meeting with clients and sharing ideas about their projects and expectations, but these conversations are merely that…just talk. However, creating a formalized client feedback process can revolutionize the CX and take your firm's brand to the next level.
Understanding What to Measure
For professional services (PS) firms, measuring a client's satisfaction with the final product ignores the process of delivering a project from start to finish. Therefore, the quality of the process is what determines CX for project-based firms. In other words, PS firms need to be more focused on asking for feedback about the project delivery process. When determining what questions to ask about the process, it's important to keep in mind that there are two categories that need to be evaluated about the process, subjective- relationship metrics and objective-deliverable metrics.
In terms of subjective or relationship questions, firms need to understand how helpful they were during the process. Additionally, they need to ask for feedback regarding how the client felt about their responsiveness and their abilities to make the right decisions at critical moments during the project.
For objective or deliverable feedback, PS firms need to know how clients feel about their ability to manage budgets and schedules. Overall, objective feedback measures the accuracy of quantifiable standards and expectations that were set prior to the project starting.
Cadence of Asking for Client Feedback
Waiting until a project is completed to ask for feedback is too late. At this point, fixing any negative perspectives is a moot point as it's hard to correct something in the past. For PS firms, it is critical to ask for feedback early on and often.
It is often encouraged to begin the feedback process at the project kick-off. During this time, the project teams need to make sure milestones and KPIs are aligned, and all parties are clear on the path to success. Once the first milestone has been met, there is now an opportunity to request client feedback and to begin to assess the process your firm is using to deliver a project. As the project continues and various milestones or percent complete points have been met, feedback can once again be requested. Finally, client feedback needs to be requested upon project completion.
Asking Clients the Right Feedback Questions
Providing a great CX requires asking the right questions to gain feedback about the project delivery process. Additionally, each client feedback inquiry should include six to eight questions that are shorter than 12 words. Questions should also be different for each phase of the project, and they also need to be tailored to the role each stakeholder has in the project. Most importantly, the goal is to create a great CX, therefore questions need to be geared toward measuring expectations and not satisfaction. Since satisfaction cannot be controlled, but expectations can be managed.
Moreover, avoid questions about an individual since they are only part of the process. Also, ask questions about things you can control and change. For instance, asking a client if they think a budget is sufficient is pointless since the budget was predetermined prior to the project. Most importantly, reevaluate questions that use the word "and" as this is usually becoming two questions with the use of a conjunction connecting two clauses or thoughts.
Take Action on Client Feedback
Well, now you've asked for feedback which means you likely need to respond and address the client feedback. In many cases, positive feedback only requires a small acknowledgement. When the feedback indicates expectations are not being met, it is imperative to reach out to the survey respondent to understand why they feel the process is falling short of expectations.
It is equally important to note that the person requesting client feedback needs to the person reaching out and acknowledging the responses whether they are positive or negative. Additionally, the person requesting feedback needs to not take the information personally since the questions and responses are about the process. Lastly, when discussing feedback with a client, the person requesting feedback needs to practice empathy as to avoid creating a conversation filled with attacks and defenses.