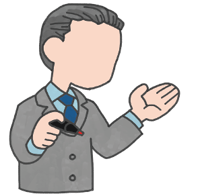 According to Gallup's most recent research, only 13% of employees worldwide feel engaged in their workplace. Additionally, only 33% of Americans are engaged at work based on a report from the latest State of the American Workplace. Without employee engagement, there is limited innovation and problem solving which leads to a dissatisfied customer base. Converting these uninspired workers into engaged employees is a must for a firm to be successful. A sure-fire way that firm leaders can do this is with employee training, learning and development.
Effective Training
To encourage employees to become engaged, managers must first show interest in their employee trainings. They should speak to their employees before a training to discover what they are looking to get out of it. Afterwards, they should take the time to talk about what has been gained from the training. Additionally, there should be a balanced blend of training options to appeal to a diverse workforce. Embracing technology is also an excellent way to make training enjoyable. Managers should know their people and what works for them, and with well thought out trainings, employees will stay engaged.
Constant Learning
Another way to keep employees engaged is to provide them with constant learning opportunities. One size does not fit all. Some employees like a structured lesson while others prefer an interactive approach which gets them more involved. There is certainly more accessibility to learning activities with technology so again using technology as part of the learning options is ideal. Additionally, offering employees a yearly allowance for professional learning is a great way to get employees engaged. The allowance could be spent on books, on online classes or even industry conferences.
Career Development
Another big area for engaging employees is their career development. Managers should sit down with their employees and evaluate what the future holds for them. They should be offered the opportunity to experience different roles in the firm, gradually being given more challenging work and responsibility. This entails daily learning of new skills to help reach the ultimate position with the manager's help. From the manager's side, this means aligning firm needs with employee aspirations. Knowing that their managers are interested in what they desire in their career path makes for engaged workers.
Worth the Time Required
While the time required to provide a balanced training menu, a variety of learning opportunities, and personal career development is high, the cost of losing the firm's key knowledge base or customer connections outweighs the burden. Employees are a firm's best asset and keeping them engaged should be a priority. Engaged employees work harder for your firm and ensure customer happiness so it's worth it to spend the time to make them so.