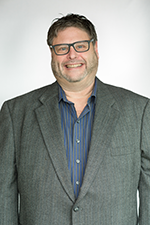 Full Sail Partners, a Deltek Premier Partner, is proud to announce that Michael Kessler, Principal Consultant, successfully completed the Project Management Professional (PMP) Certification. As a result of this achievement, Michael will be able assist clients with identifying areas of opportunity for improvement in their project management process. Additionally, he will now incorporate PMP best practices to help firms increase the earning potential from their projects.
PMP Certification is a globally recognized project management certification based on principles established by the Project Management Institute. The PMP Certification demonstrates that a person has mastered the global language of project management.
"I found the training and studies as I prepared for the certification test valuable in gaining a better understanding of the project management process beyond the numbers I have often focused on," said Michael. "I have become more aware of the spoken language, which will facilitate improved communication with my client base. I also believe I now have the ability to push the software just a bit harder to produce the output that will add value to my clients' operational analysis."
Prior to joining Full Sail Partners in 2015, Michael spent nearly a decade involved in the Deltek community as a consultant for Deltek. While working for Deltek, he helped firms of all sizes with implementing and maximizing the capabilities of Deltek Vision. With his PMP Certification, Michael has garnered additional knowledge he can leverage when working with Full Sail Partners' clients.
"Michael is always seeking out ways to provide clients with increased knowledge to improve their business processes," explained Scott Seal, Vice President of Consulting. "With this certification, Michael has added another tool to his arsenal that he can utilize to assist clients with improving their processes."
For more information, please contact Full Sail Partners' Marketing and Communications Department. Interested in learning more about the Full Sail Partners' team? Check out our crew!