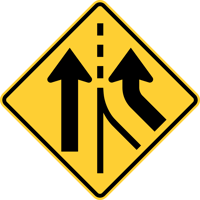 Mergers and acquisitions (M&A) in the architectural and engineering (A&E) industry are on the rise. Unfortunately, many firms are not prepared to successfully implement the M&A process. With an acquisition, it is imperative that the "buying" entity have a well-defined set of procedures to easily onboard the incoming firm. In the case of a merger, all involved firms would need a set plan which would dictate the transition to a new firm. However, first a firm must decide the direction it will take regarding the M&A process and evaluate how it will affect the current organization's structure.
Navigating Forks in the Road for Your Firm
There are many reasons a firm may decide to begin the M&A process. Each firm has its own vision for the future. On this path, there are 3 "forks in the road," and a firm must choose one:
Absorbing the acquisition into an existing organization
Creating a new organization within an existing company
Creating a new company
Making the Acquired Company Part of the Buying Company
Absorbing the acquisition into an existing organization is the easiest and most straight forward. This scenario is usually the result of a simple employee purchase. For example, a design engineering firm acquires a mechanical engineering firm. In this case, the incoming engineers are integrated into an existing profit center (department). They may have brought projects with them or are going to be staffed on existing projects. Since it requires no structural changes to the database, very little of any testing is needed. The focus would be more human resources related blending the culture of the acquired firm into the existing one.
Making a New Organization within the Buying Company
Creating a new organization within an existing company is most often the result of expanding service offerings. For example, a base building architectural firm acquires an interiors firm. If the firm's current structure is studio based, a new studio would be required for the interior work. Under this scenario, a change to the existing structure is made that will require testing. This will include:
Cross Charging
Overhead Allocation
T&E group management
In addition, reporting parameters need to be updated to ensure the new organization is included in all metrics and indicators. This will require reasonable lead time to do a test and final cutover.
Making a New Company Altogether
Creating a new company by merging firms is the most common scenario, and regardless of the dynamics, is often driven by numerous outside factors such as:
Tax implications
Buyout and payout provisions
Currency requirements
Country, state, and other municipal requirements
Banking relationships
Investment and or holding company requirements
Professional licensing requirements
In a merger situation, a change to the existing structure is made that will require testing. This will include:
Intercompany Billing
Foreign currency management
Consolidated reporting (in addition to the reporting parameter updates noted above)
Additional factors that will need to be considered in risk mitigation are:
Rules defining internal pricing
New currency being introduced into the environment
This situation will require at least one test cutover and lead time needs to be considered during the process.
Final Considerations for Mergers and Acquisitions
Once you have selected which of the forks on the M&A road to take, the real work begins. Beyond the integration testing noted above, there are two other risk areas that must be considered.
Data import
Revenue management
Regardless of which direction your firm chooses to take in the M&A process, Full Sail Partners can offer consulting from subject matter experts. Contact us and we will be happy to help. You don't have to walk alone. Additionally, we will be at the 2018 Southeast States M&A Symposium in Miami, Florida on January 24th and 25th.