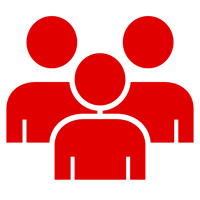 Deltek Talent Management is a powerful set of tools for firms to manage the complete employee lifecycle. It offers an extensive product line to handle acquisition, learning and development, performance and compensation. With such a robust HR system, there are many notable features - some of which are underused. Let's check out these hidden features and see what benefits they provide.
Employee Recognition
Employees really enjoy being recognized for their accomplishments and want to feel as if they are contributing to the business. Deltek Talent Performance allows employees to submit recognition for other employees in their firm. Recognitions include specifics about each situation such as competencies that the employee has showed. Both the manager and employee can access these recognitions as part of the performance review. Such recognitions go a long way to create a positive culture within the organization.
360 Reviews
360 reviews expand the performance evaluation from just managers to others, both inside and outside of the organization, who have information about employees. Employees can recommend people that they would like to participate in the review, and managers can stay on top of the process. All completed 360s can be viewed by the employee and manager then stored in the employee's appraisals section for future reference. Feedback from a variety of sources gives employees the chance to see how impactful their work has been.
Project-Based Appraisals
Deltek's strong focus on projects means that project team members get project-based appraisals. Within Deltek Talent Development, project teams can be set up and team leads determined. Team leads launch the project-based appraisals which may include goals, achievements and competencies that can be later reviewed. Employees get relevant and timely feedback from project managers which can be applied to the next project. Doing project-based appraisals improves performance and drives employee engagement.
Job Seeker Certifications
Today, job seekers have many options, and leveraging technology is a necessity to acquire top talent. Deltek Talent Acquisition makes it easy to view job seeker professional certifications and licenses which can be uploaded during the application process. Candidates can be sorted through efficiently and those with the qualifications needed can be recruited faster. Additionally, with Deltek Talent Learning, those hired will have their certifications automatically added to their learning record which will streamline the onboarding process.
Do Even More with Deltek Talent Management
These hidden features of Deltek Talent Management provide the means to engage quality employees and ensure top project performance. Recognition for valuable work, positive feedback from many different sources, specific project appraisals and assurance of certifications all promote a productive work environment leading to well-run projects. Are you ready to experience what Deltek Talent Management has to offer?