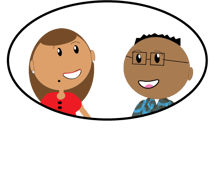 Annual review time is often seen by many employees as a stressor. For even the most productive employee, the question of what hasn't been said until this one point in the year causes concern. From the manager's perspective, how is it even possible to clearly remember a year's worth of employee performance? It makes much more sense to offer feedback consistently throughout the year. Let's take a closer look at the value of continuous employee feedback especially for project-based firms.
Employee Engagement
With continuous employee feedback, managers can initiate employee engagement which leads to further discussions. The more opinions and ideas that are gathered will ultimately improve the project and ensure that it is done efficiently and on budget. If issues crop up, as they often do, engaging employees frequently will allow for proactive problem resolution instead of reactive analysis down the road.
Good Balance
Keeping a balance between positive and negative feedback is another benefit of continuous employee feedback. While an employee's performance may have to be corrected over some issue during a project, other things that have been done well can be provided to offer encouragement. This way, employees are still motivated to do their best work and don't react negatively to the one matter that needed improvement.
Actionable Feedback
Continuous feedback provides actionable items that are mutually beneficial to managers and employees. Freshly addressing the situation at hand allows managers to respond and employees to correct immediately rather than reacting to what has already transpired and cannot be changed. Employees can also be given proper training to improve their efficiency and the outcome of the project.
Goal Setting
Talking regularly about performance allows employees to set goals for themselves. When employees see how they are contributing to a project and know they will be a part of the positive outcome, they are inspired to perform better than before. Goal setting benefits managers and employees alike.
Learn from Feedback
Offering continuous feedback is a way for employees to learn, grow and develop. It is a much better strategy for project-based businesses than annual performance reviews. Consistent feedback encourages conversations, goal mastery and efficiently run projects which is a win for everyone in your firm.