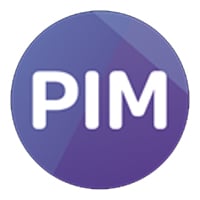 Project-based firms do experience challenges during the project lifecycle from ensuring a project remains on schedule to keeping the client satisfied. With these challenges, however, there is one common denominator…communication. Communication is key to the success of a project whether it's with the client or with your own project team. One of the most common forms of communication is email, but if you're not included on every email that pertains to a project, how can you know what is going on? With Deltek PIM, the communication problem is solved, and your firm will reap the benefits.
Centralized Email Communication
With a simple click, an email can be stored within the project in Vantagepoint or Vision. Therefore, every employee working on a particular project can quickly access the email communications that contain important information about the project. This saves time and improves project communication. With Deltek PIM, an employee might notice a change to the project and can quickly search through the emails to see who made the change and why.
Improved Decision Making
Using Deltek PIM increases the collaborative work environment since everyone has access to project related communication. With more insight into the project information, team members can make informed and quick decisions. The impact of this efficiency is significant for project-based firms in the form of a higher profit on each project.
Quick User Adoption
If your firm is already using Deltek Vantagepoint or Vision, PIM easily integrates with these project management platforms. Even better, this integration makes it easy to use which increases user adoption. As a result, an investment into Deltek PIM offers value since firm employees will actually use this product as they are already managing projects in Vantagepoint or Vision.
Deltek PIM Does More
Not only does Deltek PIM provide centralized email, but it also allows for all project related files to be stored directly in the project in Vantagepoint or Vision. With PIM, you can store emails, all types of documents, easily organize drawings, and improve sharing since all these things are in one location. If you haven't seen PIM, make sure to check our webinar listing page to view upcoming and past PIM webinars.