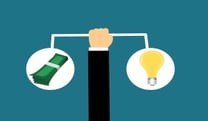 As an Executive, we carry a lot on our minds and plates these days to ensure our companies are running smoothly. Unifying our teams and simplifying our business processes is a key challenge all executives are looking to resolve. When searching for tools to help staff, it is important to find systems that will grow with your business. This is why thousands of firms rely on Deltek products. For professional services firms, executives are turning to Deltek Vantagepoint to track growth, performance, and profits throughout the project lifecycle. Let's explore the value of Vantagepoint for executives.
Creating Value for Your Team
Deltek Vantagepoint provides 360-degree visibility into your projects to drive business success. Creating value is not done magically. It requires thinking about the end users' experience and understanding their business. With Deltek Vantagepoint, much of that work has been done for you. Deltek Vantagepoint was designed by thinking about how each person within your firm will interact within their role and creating efficiency around their interaction with the solution.
Some of the key benefits important to executives include:
Sharing mission-critical data easily across your team while eliminating roadblocks and redundancies

Creating a collaborative systematic business process to ensure teams are able to quickly share information across the company

Visibility into your team resources company-wide to determine how best to avoid missed milestones

Driving home accountability to help maximize productivity and improve efficiency

Streamlining cash flow management by capturing timely expenses and captured billable hours with targeted alerts and accurate invoices

Simplifying and protecting work in the cloud with a secure, sophisticated infrastructure
Perfect Fit for All Sizes of Project-Based Firms
Deltek Vantagepoint is perfect for project-based firms of all sizes. Interestingly, the majority of firms Full Sail Partners serves are under 50 employees (57%) which coincides with the typical size of project-based firms across the United States. So, as your firm continues to grow, the solution should grow with you. What is most important is choosing a solution that fits your staff's needs and provides leaders the information necessary to make business decisions about your firm's growth plans. For firms that have more complex needs, the solution also includes robust features like multi-currency, multi-company, multi-language capabilities and much more that can be enabled.
Modern, Intuitive and User Friendly
Vantagepoint is an intuitive, powerful solution that puts your people and projects at the center of your business. It is designed to help you manage the entire project lifecycle better than before. One of the focal points when the solution was created was to ensure the interface was modern, intuitive and user friendly. It is purpose-built to allow firms to access the solution from any device or browser. As Deltek looks to add new features, they include finding ways for users to utilize the solution more easily. Here are a handful of the cool, modern features within Deltek Vantagepoint:
Role-based Dashboards – Quickly access pre-built dashboards designed specifically for the different roles which users are involved in within the company.
Intelligent Character Recognition (ICR) – Provides users the ability to translate text from handwritten or typed format back into the solution. For example, taking a picture of a receipt and auto filling an expense report.
Outlook Add-in – Proactively manage client relationships from within Outlook and synchronize data between both solutions.
Calendar Synchronization – Synchronize your personal calendar to easily create touchpoints and timesheet entries.
Hey Deltek – Use a personal assistant to help locate, open or create new records.
Built for All Users
In addition to providing executives an at-a-glance look at the health of their business, Vantagepoint is also focused on each role within the firm down to individual employees. The solution was designed with the needs of every employee in mind which ultimately helps executives manage the company. The role Vantagepoint plays in other roles will be discussed in future blogs. Suffice it to say that Deltek Vantagepoint can do it all.
Bringing Everything and Everyone Together
Not only does the solution encourage a collaborative environment, but it brings all your firm's critical business processes into one unified platform to ensure executives get value from their investment. All employees from project managers to finance to marketing and business development can benefit using Deltek Vantagepoint. Be sure to check out our entire Deltek Vantagepoint mini-series to see how the product can help your employees and firm.