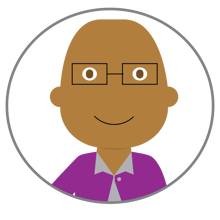 As I travel around and work with clients implementing Vision Resource Planning, the issue of what makes a good project manager (PM) is often discussed. The PM track has always been perceived as a measurement of success in one's career. As employees become more tenured within a firm, there seems to be a natural progression to the PM role. However, not everyone who is strong technically is able to effectively manage projects. Based on my experience, to be a good PM requires proficiency in certain key areas.
Scope Management
A good PM must be involved in defining the scope of the project and needs to play a role in the proposal process. Scope can be narrowed down to what has been promised to the client, or in other words, what is to be delivered. The various components of scope are usually defined and controlled by a project's work breakdown structure and can include interim deliverables and milestones.
Equally, if not more important, a good PM should be aware of what is not in the scope. Scope creep is the number one killer of profit. To avoid this, a good PM needs to be very familiar with what is in the contract and when to ask for change orders.
Schedule Management
Schedule is the order in which the scope needs to be delivered. This is also called a critical path which defines what and when things need to happen to ensure all interim and final scope delivery. A good PM needs to understand the concept of task dependency and how delays and disruptions can impact future delivery. Scope and schedule management work in tandem and scope creep can impact a schedule.
Team Management
A good PM needs to be a committed leader. While "leading by example" may seem cliché, it is a solid guideline to follow as a PM. Even more, a PM must make sure the entire team understands scope and schedule and will keep them inside the white lines to avoid scope creep.
Financial Management
To make prudent, yet quick decisions about the financial health of projects, a PM should be provided reliable data. A good PM should understand what indicators are needed to make this health assessment. I believe earned value is the best indicator. By comparing a project's physical to financial percent complete, a PM and others can measure the "direction" that the project is heading. Once again, scope creep should easily be identified using this measurement.
Client Management
The human component of project management can be challenging. A good PM should be able to make every client feel important while also filtering and prioritizing so that the scope, schedule and financial components of all projects are properly tended too. A good PM must also be effective in communicating scope creep to the client and should utilize the relationship to secure the change orders that are warranted.
Quality Management
Finally, a good PM must have his "hands" on the product whether it be a report, widget, skyscraper or bridge. He must have the technical knowledge to guarantee the product can pass inspections and be accepted by the client. He must also be able to trouble shoot issues, manage challenges that arise, and always be cognizant of the scope to ensure the work performed is within the contractual obligation to avoid scope creep.
Are Your Project Managers the Right Fit?
All the above must be considered to determine whether someone makes a good PM. A PM may not have mastered all areas, but needs to be effective in each. These key areas are interrelated and critical to one another. Strong technical knowledge does not necessarily translate to successful PM skills. How do your PMs stack up?