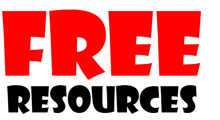 Yep, you read that right. I said free resources are available for Deltek users. Using these free resources, you can become more familiar with Deltek products and keep up with the newest features and how they work. Even more, Full Sail Partners and Deltek both offer these free resources for your consumption. So, what are these useful yet complimentary tools and where do you find them?
User Groups
User groups are a great way to network with your peers, learn tips about how they utilize their systems and perhaps better ways to accomplish specific tasks. User group meetings are led by a Deltek expert and you will enjoy an interactive environment where you learn more about a feature and get questions answered in real time. Additionally, user groups provide the opportunity to talk with other users about challenges you may be having so you can discover solutions. Look for a user group in your area and check out our upcoming list of user group events.
Webinars
Both Full Sail Partners and Deltek offer webinars on a variety of topics presented by subject matter experts. These webinars can be attended live or viewed later on demand. You can ask questions during live webinars and walk away with the answers you are seeking. Additionally, webinars can be attended from anywhere that has internet access making them extremely convenient. Check out a list of upcoming and on demand webinars here.
YouTube
Full Sail Partners also offers short training videos and demos for Deltek Vision users. These give you the ability to learn as your schedule allows. In our YouTube videos, we show you how to complete time saving tasks so you can quickly move from novice to power user. The videos are packed with valuable information to benefit all users. Make sure to check out and subscribe to our YouTube channel.
Blogs
Our weekly blogs cover hot and relevant industry topics. Each blog is written to provide helpful insights and tips with the intention of keeping users up to date on all of the latest information available. You will find links to our blogs in our monthly newsletter or you can check out our blogs on our website.
Stay Tuned for the Latest Free Resources
While you can always visit our website daily, there are other ways to keep in the loop. We use Facebook, LinkedIn and Twitter to spread the word about our new educational resources. Also, make sure to subscribe to our monthly newsletter where you can find lists of new blogs, webinars, and events.