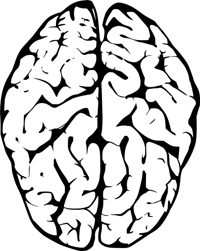 Business development is crucial to the future of any company. Therefore, efficiently tracking it should be a top priority. So why are so many firms still using outdated spreadsheets that require so much effort to review? Well, once they get their hands on the Informer business intelligence (BI) tool, executives, business developers and marketers alike will be asking themselves that very question. Let's see how the Informer BI solution will add value to your firm.
Colorful Graphics Save Time
The days of having to spend hours reviewing the specifics of opportunities and the sales pipeline on black and white pieces of paper are over. With Informer, colorful graphics draw attention to the information you seek. Essentially, you can set up your graphical dashboard using whatever dash parts you feel are the most important and drill down into the details as needed. These dashboards refresh automatically to keep your data up to date.
Different Visual Options
With Informer BI, there are different visual options available. Based on the fields selected, Informer automatically creates different visuals and you can choose from a saved list. You can customize your chart visuals depending on what you would like to see and how you would like to see it. Chart types vary from trends to pie charts to bar graphs to scatter plots. There are even geographic heat maps that show where your core opportunities are and where your firm needs to do more business development.
Keep a Finger on the Pulse of Business Development
Business developers are concerned with the health of the sales pipeline. They, of course, want opportunities sold as fast as possible and a way to track the win rates. Another great feature of Informer BI is the option to set up alerts when opportunities are closed. When an alert comes in, you will be drawn back to your dashboard to see what has changed. Informer even allows you to set up comparison boards with side by side displays. You can track win rates from month to month, year to year or even by location.
Get Informer Now
There is no need to waste any more time with those old fashioned and dated spreadsheets. Informer BI shows you exactly what you need to know about your business development as the opportunities unfold. Even more, Informer integrates with Deltek Vantagepoint and Vision. So, what are you waiting for?