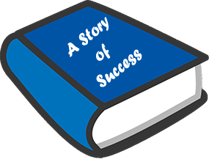 The following account is a true story. It begins with an AE firm recognizing the need for change in order to support its growth. This firm quickly realized that bringing disparate systems to one integrated platform like Deltek Vision was the fix they needed.
Here's the firm's story…
Identifying the Need for Change
Initially to manage its business, this firm was using several different systems that communicated poorly. Specifically, each critical function for the firm used a separate system which had its own unique database:
Accounts Receivable – MS Access database
Accounts Payable – MS Access and an outdated accounting program
Project Management – Internally developed and managed databases, spreadsheets, and online systems
Reporting – Internally developed and supported
Desiring the ability to make better and faster decisions, the firm opted to move to a single enterprise-wide and industry-proven software platform. The move would allow this firm to streamline operations and reduce overhead time/costs by eliminating duplicate efforts and manual operations. The software of choice for this firm was Deltek Vision.
Implementing Deltek Vision
The implementation began with the drafting of processes using the project life cycle as a template. It was built to engage project managers earlier and more often throughout the entire process. Additionally, the firm recognized the need to ensure a budget could be developed using Resource Planning (RP).
Having a budget became a requirement before a project could be initiated. As a result, the contract compensation was directly tied to the budget making routine maintenance integral to the project's life. Furthermore, time charging, invoicing, and revenue recognition were not allowed without a project budget.
The firm also sought to embrace the automation capabilities of Deltek Vision. Automation, of course, enabled the streamlining of processes. As an example, they decided to utilize invoice review automation to allow accounting to work in tandem with operations to deliver financial results.
Most importantly, the philosophy around reporting changed dramatically. The firm now wanted to standardize reporting practices. Originally, employees had created and used their own desired data and had determined not only individual key performance indicators, but how and what those measurements were based upon.
The Result of Choosing Deltek Vision
I began working with this firm three years ago, and there is so much success to share:
Reduction of invoicing time
Faster and more reliable monthly closes
More and better insight into project performance based on standardized reports
These are just a few of the identified areas where using Deltek Vision has improved this firm's performance. In the end, using Deltek Vision, the firm has seen its overall financial performance improve.
Advice for Implementing Deltek Vision
Here are some tips to help ensure successful Vision implementations:
Engage and work closely with a Deltek consulting partner like Full Sail Partners
Plan, design and configure based on your firm's unique requirements
Testing, testing and more testing - both transactional and end to end
Make necessary changes and continue testing
Prepare for go live including preparing your staff with training