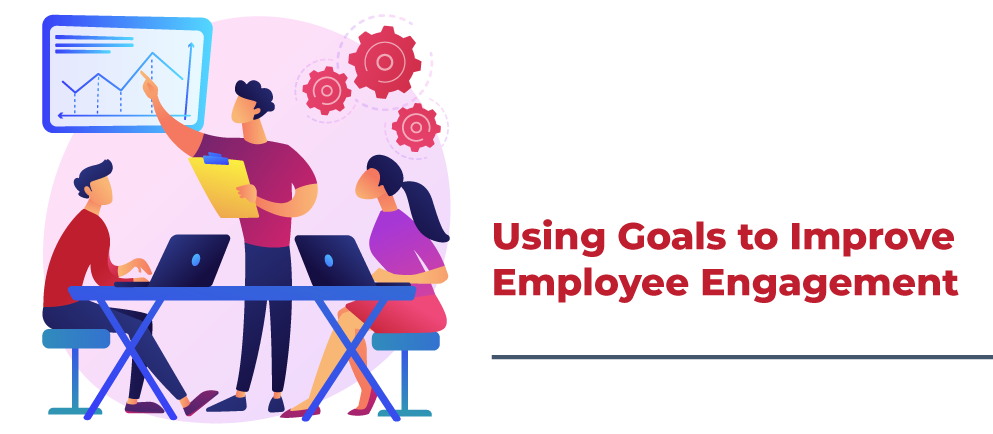 While many consider satisfied clients to be the most important factor for a business to be successful, they often overlook the significant contribution that satisfied employees make to the bottom line. Employees need to feel that they are not only a part of the process but see their efforts result in positive results. If employees are left in the dark regarding firm strategies and outcomes, they are more likely to just go through the motions in their jobs rather than be engaged. The best way to make sure your staff is engaged and therefore motivated towards firm success is to set goals. Let's see what this entails.
Set Clear Expectations
If employees know what they are expected to achieve in their roles, they will be more inclined to work hard. When you clearly state goals and explain the strategic direction your team will be taking, you provide needed guidance which forms a connection. The individual employee goals established should be aligned with the overall firm goals whether short-term or long-term. Short-term goals work particularly well as the results can be more quickly seen by both employees and managers and provide a way to offer more continuous feedback ensuring employee engagement.
Stay SMART
In identifying particular objectives, it is best to be SMART about them. The guidelines for setting goals should be specific, measurable, attainable, relevant and time bound. A specific goal should address what is to be accomplished and what resources are involved. A measurable goal looks at when it will be accomplished while achievable focuses on how realistic the goal is. A relevant goal decides if it is timed correctly and if it meets a firm's current needs. Finally, time bound establishes when the goal should be met. Goal milestones should be set to hold employees and teams accountable, and there should be a way to track the goals using a talent management system like Deltek Talent.
Recognize Employee Impact
Employees want to see how their contributions impact their team and their firm overall, and it is easy to become disillusioned when they cannot see the end result of their actions. With a tracking system in place, managers can show employees what they have accomplished, and employees can understand how their meeting of goals benefits the company at present and down the line. When you recognize the efforts of employees, they feel like they are part of firm success and will be motivated to continue these efforts.
Put a Goal System in Place
Employee engagement is necessary for the success of your firm and setting of goals is the best pathway to ensure such engagement. This way, employees will be informed of their expectations and given an opportunity to show what they can accomplish. Tracking these goals with a talent management system like Deltek Talent will keep employee goals aligned with firm goals and provide a way for employees to see their contributions to firm growth. Put a goal system in place today.