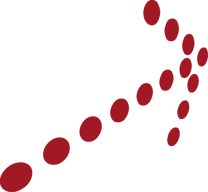 As the launchpad to Deltek Vantagepoint, the Full Sail Partners' Vantagepoint Readiness Report can be used as a guide for your firm's cleanup efforts and next steps. This valuable resource is such a strong starting point for firms as they consider when and how to upgrade from Deltek Vision to Vantagepoint.
How to Get There
Many AEC and professional services firms have buckled down on Deltek Vantagepoint conversations this year. We hear and understand the excitement, as well as the hesitation around the upgrade. Therefore, Full Sail Partners has developed beneficial solutions to help ease the transition from Deltek Vision to Vantagepoint. As consultants, we have received questions, such as:
"What do I need to do prior to the upgrade?"
"When should we do the upgrade?"
"How will the upgrade impact our business?"
In all honesty, it all depends on your Deltek environment and the data it holds.
Start with a High Impact Tool
As a Deltek Partner for more than two decades, our consultants have assisted and led many upgrades, implementations, conversions, migrations, etc. Some firms have started the process on their own by viewing our Preparing for Deltek Vantagepoint webinar series, accessing the Deltek Readiness Portal and participating in the Client Assistance Program (CAP). These are all useful resources. However, to truly understand the state of your database, we are encouraging Deltek Vision users to start with the Vantagepoint Readiness Report to assess what needs to be addressed and managed. Below are some of the many reasons to use this impactful tool:
Alleviate anxiety.

The report provides a plan on the areas that need to be addressed and cleaned up. We know you have other responsibilities. Gain insight on your entire database to know where and how to start.

Quick and easy inventory of your database.

Deltek administrators can spend countless hours sifting through data to find potential duplicates or inapplicable records. The Vantagepoint Readiness Report can highlight this data in 30 minutes or less. After all, time is money.

Consulting time is included with the report.

The report can be overwhelming for many firms. Therefore, one of our consultants will spend an hour with your upgrade lead or team digesting the report findings and identifying next steps.

Eliminate some of the manual steps.

In the time saved using an automatic inventory script, teams can better spend their time preparing data and the firm's preview environment, rather than digging for the starting point.

View details specific to your Deltek environment.

Many resources can guide firms to run their own analysis, but this one does the work for you.

Reveal the unknowns.

Firms are treating Deltek Vantagepoint as a fresh start. There may be hidden data that administrators were not aware of that should be cleaned up prior to the upgrade. The Vantagepoint Readiness Report can unveil this "hidden" data that may have been collected in previously used modules.

Outlining next steps.

No two firms use their system in the same manner, so the plan of action varies. Once completing the Vantagepoint Readiness Report, our consultants can help identify and prioritize your next steps in the upgrade process.

Count on Full Sail Partners.

Our Deltek experts are here to cheer, guide, or lead you along your Deltek journey.



Benefit from the Results
The Vantagepoint Readiness Report identifies the areas that will need attention or discussion before upgrading. In fact, it is even better to run this before getting your preview environment. The simple process runs a script and produces an excel file for review. Below are some of the details this report provides:
Identifies potential duplicate vendors and clients

Produces a list of all your workflows

Compiles a list of all your user defined fields and grids

Identifies custom report files in use

Identifies duplicate columns across vendors and clients and across leads and contacts

Displays all the key formats for various info centers

Shows labor cross charge; overhead allocation and revenue generation settings for all companies

Displays the database table size

Identifies unposted transactions; timesheets, expense reports, transaction center files

Identifies plans which do not comply with Vantagepoint (iAccess) requirements

Identifies info center numbering that differs from your key formats
Use Your Resources
We learn throughout our careers that we should use our resources to ease the burden of some projects and spend time more effectively elsewhere. This is one of those scenarios. Firms can eliminate a long list of questions and tasks by starting with the Vantagepoint Readiness Report. The turnaround time for the Vantagepoint Readiness Report has typically been two weeks, depending on how schedules line up.
So, let's roll up our sleeves, let the report do the magic and review the results. You will then have the next steps identified and prioritized as you move forward with the upgrade to Vantagepoint. And it doesn't stop there! Full Sail Partners has additional resources to assist with the Vantagepoint upgrade. Let us know when you are ready to get started!