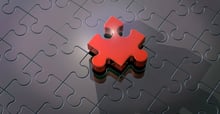 In this digital age, project information management is crucial to efficiently maintain firm documentation. With projects that may have a duration of five or 10+ years, project files are plentiful, from large drawing files to Word documents and email correspondence. The organization of those files can be challenging for firms of any size. Therefore, established document management practices are necessary to keep projects running smoothly. So, let's see what a great project information management (PIM) system would look like.
Challenges to Project Information Management
In order to ensure the setup of a great PIM system, let's first evaluate the project information management challenges faced by firms:
No Two Projects are Alike - Projects are unique. They can be similar, but there will be at least one detail that sets each one apart. Firms need to create and save project files that contain the specific project details for the benefit of all team members and others in the firm that may need to reference a document, such as a contract or correspondence. The numerous drafts and revisions as a project progresses are important and should be saved in one place as well.
Many Hands on a Project - Team size can vary from a small few to over 50. No matter how much time team members spend on a project, they need access to the files that are applicable to their work and their hours should be recorded on a timesheet. It is also no secret that employees come, and employees go, so team members get added and others get shifted. If team members change, how can the project seamlessly be handed off with no interruption in service to the client without proper documentation in an accessible place?
Information Overload can be Overwhelming - We are all familiar with the yellow folders that you can sift through on the network as you hopelessly search for that one email from the client with a very particular request from three months ago. It is somewhere in there amongst the other documents - contracts, correspondence, drawings, scope of work, photos, reports, supporting data, deliverables, etc. While firms do have various ways to save their files, they are usually not saved in one cohesive location. Furthermore, varying naming conventions also create problems regarding files since not all team members have the same naming logic.
Overcoming Documentation Difficulties
Teams can better use their time executing a project rather than searching for the latest version of a file. So, it makes sense that all relevant project documentation should be easily accessible somehow. Now, what document management practices should be set up by firms to ensure all team members have the correct tools in their toolboxes?
Proactively Manage Emails – Email is a universal form of communication in project-centric businesses. It is communication, but it also can be considered important documentation. Therefore, email can be leveraged to improve productivity, and it should be managed in a secure central location with your project information.
Inclusion of all Project Documents – Project drawings, reports, deliverables, and any documents related to the project should be saved in one location. This includes contracts and change orders as well. Having all information in one place improves efficiency and can ultimately keep projects on track.
Tagging for Searchability - Tagging documents with the correct information allows a system's search feature to retrieve related documents quickly. As a result, this saves you valuable time and allows you to easily find the document you need to continue your work.
Mobility is a Possibility – Project information management needs to happen from anywhere – office, home, or on site. Be certain that your teams can access the data they need no matter where they are. This is a vital component to a great document management system.
Auditability – Just like accounting data, your project documentation should be auditable as well. Allowing tracking helps keep the data safe and always available.
Investing in a Great Project Information Management System
A quality project information management system is a wise investment for the future of your firm. Having best practices in place regarding accurate and easily accessible project information ensures project data is an asset to the firm, rather than a liability. Even more, a well-planned system can boost team communication and collaboration as well as project efficiency, bringing your team to the next level of excellence.