For project-based firms, document management is vital, and with a document management system in place, these firms can organize all relevant information with ease. However, many firms use scanning technologies that only create an image of the document. As a result, the image lacks the metadata contained within the document such as client name, dates, invoice amounts and more unless a firm associate adds this information manually.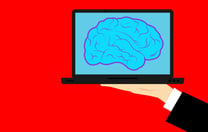 Today, new scanning technologies have been introduced to the market that have the capabilities to "read" a document and collect the pertinent metadata making the file searchable. This technology eliminates the time required by an employee to manually gather and enter that information. Before your firm decides to invest into this technology, it's important to get a basic understanding of how these technologies work.
What is OCR and ICR?
In short, OCR, or Optical Character Recognition, is a software that scans text in documents and is usually used for translating long documents into electronic files. ICR, or Intelligent Character Recognition, by comparison, is a software that recognizes fonts and styles of handwriting. With this basic understanding, let's take a deeper dive into the differences.
It is commonly accepted that OCR technology was first introduced by Emanuel Goldberg in 1914 to read characters and convert them to a telegraph code to help the blind read. During the following decades, OCR capabilities continued to grow to what we have and use today. You may not even realize it, but you probably use OCR technology on a weekly basis. If you travel through an airport, send a letter in the mail, or deposit a check in the ATM, you have used OCR technology. While OCR technology is used regularly and effectively, there is a newer technology emerging as the leader.
In the early 1990's, ICR technology took OCR capabilities to the next level. Basically, it is a smarter OCR which can focus on details. While OCR is normally used for retrieving typed documents that can be categorized and searched, ICR handles handwriting with more complicated styles than OCR can manage. Even more, ICR is a self-learning technology that teaches itself to recognize new handwriting patterns and improve data capture from scanned documents.
Benefits of ICR
OCR software is generally less expensive than ICR because you get fewer features. For some firms, the advanced features of ICR may not be necessary. However, for the majority of project-based firms, the cost of ICR is worth it as it will save countless hours spent on document management. Since ICR can read handwritten notes, and virtually any font, it can be used to manage many more documents than just OCR alone. Not to mention, the automatic retrieval of this relevant data no matter the handwriting prevents human input error which is a common problem with manual entry.
ICR and Accounting Data
Specifically, when it comes to accounting data, using ICR is extremely beneficial. ICR can be used for scanning various accounting documents such as accounts payable, invoices, purchase orders, onboarding payroll forms, and travel expenses. Larger firms that process hundreds of forms each month will be able to reduce numerous hours spent by team members having to manually enter all that data.
Expense Retrieval on the Go With ICR
Since Deltek is the leading provider of project-based ERP systems, it has already begun adopting ICR technology in Deltek Vantagepoint. Currently, Deltek is utilizing ICR in its mobile expense feature which allows users to take a picture of their receipts which can be read by Vantagepoint. The printed or handwritten text auto populates into the fields in Vantagepoint eliminating the manual entry of this information. Accounting can then see where the budgets stand throughout the project lifecycle keeping everyone on track. Stay tuned as Deltek is continuing to test this capability in other capacities to help streamline your business operations!