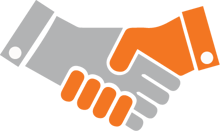 2018 was a banner year for mergers and acquisitions (M&As) across the A&E industry. If trends continue, 2019 should be even better. So, what is the driving force behind this increase in deals? Let's check out why firms want to make these big changes.
Buying for Geography
Firms are wanting to expand their footprints. In many cases, a firm entrenched in a state or region has a desire to expand its services and brand to new territories. In some instances, this is driven by their clients who insist on a physical presence in order to win work. Additionally, there is an advantage to acquiring a firm in a desired territory since it comes with a backlog to help in absorbing the cost of becoming established and selling new work.
Buying New Disciplines
Often in tandem with geography there is a desire to grow a firm's offerings and skill sets. This can be addressed in one of two ways:
Acquiring a firm with parallel disciplines that are in different market sectors
Acquiring a firm with a completely different discipline base
Both instances provide the opportunity for cross selling and talent development.
Acquiring the Competition
Another common occurrence in the M&A world is acquiring competitors. Simply, it's a great way to see immediate market growth. When acquiring the competition, there is the option to absorb staff into your firm's current workforce. Therefore, the need for acquiring resources can lead to buying the competition.
Selling to Private Equity
Another trend is selling to private equity. This allows the firm being acquired to continue operating as is and use the infused capital to hire new talent or purchase assets, or to buy out members of the existing ownership looking for an exit strategy. Selling to a private equity group doesn't come without its challenges though. These purchases often require a material change in accounting practices and reporting, and new ownership doesn't always understand the operation or industry. In addition, follow on sales between equity firms are always looming.
What's Your Firm's Reason to Go Down the M&A Road?
Each firm has its own reasons for choosing to go down the M&A road. Is 2019 going to be the year your firm makes a move to gain a better hold in the A&E industry? If so, remember that it is always recommended to seek outside parties to help with the technical aspects of the M&A process.