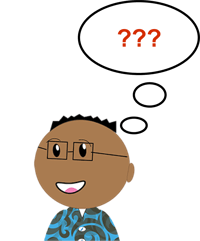 It wasn't long ago that firm management took a "need-to-know" approach with sharing project performance information with staff. Today, most firms have changed their attitude about access to project information. Firm managers want project managers to be engaged with the financial results of their projects and have taken great steps to train them to use the Deltek Vision reporting tools and dashboards. Still, project managers are intimidated and paralyzed by the information they receive.
So why are project managers not taking responsibility for their projects?
Budgets are not easy to access or review against actual performance
Reports are complex and rely heavily upon the accounting cycle that many project managers don't understand
Too much information in reports makes it difficult to focus on what is important
Analyzing data requires pulling information into Excel for What-If scenarios
Access to information "on-the-go" is not available
How Can We Change This?
Enter iAccess. The tool built for project managers to provide them the information they need at their fingertips to successfully manage projects. Even more, it's ready to go right out of the box. Sure, that sounds too good to be true and one might wonder what you get with iAccess' standard configuration.
Here's a high-level summary. An iAccess core feature that requires no configuration provides a simple project review tool that allows users to quickly review, analyze, and focus on projects needing attention. Any project accessed will appear with current contract, labor, and expense information in graphical and tabular formats at the project or lower levels. This removes the need of having complicated reports and performing What-If scenarios.
Can iAccess Do More?
iAccess, like Deltek Vision has the flexibility to meet the different and complex needs of each individual firm. From simple custom configuration of reports to in-depth configuration of projects, iAccess provides the same information that's stored within Deltek Vision to project managers from anywhere they have an internet connection.
With just some minimal configuration, project managers can use iAccess as a comprehensive project management tool from the beginning of the project through closeout by using the planning functionality. Starting with an original budget, project managers can interact with their projects as needed to review actual data and then provide estimates of additional effort required to complete the project.
Stay Connected with iAccess
The real-time connection to your Deltek Vision database and the mobile accessibility of the iAccess tool may be the missing link in motivating your project managers to take more control over their project financial management responsibilities. The use of iAccess allows them to absorb data in a friendly format while creating a platform for predictive information entry and sharing across the firm. Stop giving project managers an easy excuse for not taking responsibility.