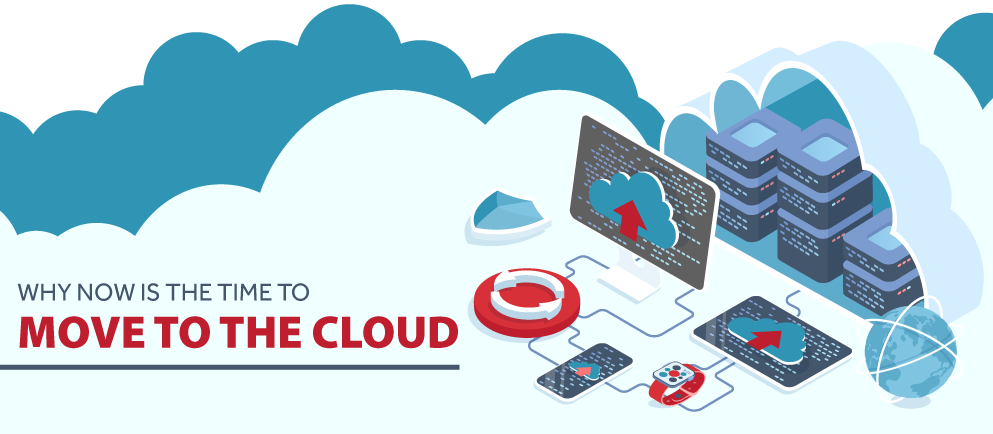 Leadership teams and firm owners have countless business elements to focus on and decisions to make. Some decisions are no-brainers, others are hard, and some just need to wait for the "right time." There are often firm improvements pitched for consideration that may not make it to the priority list, or that are labeled as a luxury rather than a need. The word "value" can often determine where an initiative may fall on that labeling scale. One initiative that is proving to be a need is moving your firm's ERP solution like Deltek Vantagepoint or Vision to the cloud. Now is the time, and it should be an easy decision. Let us identify some of the many advantages of moving your ERP solution to the cloud.
Make it Easy for Your Teams
Professional services firms have data… lots of data. Much of this data is centered around your people and projects and should be safely stored and easily accessible. With a device and an internet connection, teams can securely access their solution from anywhere. This allows for great flexibility with office, remote, and field team members. The cloud is not only flexible with location, but it is also flexible with firm size. Growth is a leading driver for many firms, and it is important that systems put in place now allow for scaling up when the time is right. The cloud offering makes it easy for teams to get their work done, providing value for the firm.
Reduce IT Burdens
Another benefit the cloud offers is removing the burden on your IT team, whether internal or external. On-premise hardware requires system maintenance and server upgrades which take time and money. Moving to the cloud, IT resources can be reallocated, and your firm will have confidence knowing that your ERP system is running on enhanced security, using updated hardware and software, and requiring zero maintenance from your IT team. You can also rest assured that a disaster recovery plan has been established and is ready to be deployed, if needed. The value of the cloud ultimately improves firm efficiency because you can now focus on what you do best, providing value to your own clients.
Fixed Costs vs Unexpected Costs
Planning for and managing expenses is a significant part of a firm's financial health. Opting for a subscription-based fee for cloud services, firms can have confidence in budgeting a fixed cost. Otherwise, a best-guess amount would be budgeted for on-premise hardware needs. Another factor that should be considered is potential downtime. On average, downtime with a traditional IT system can be four times longer than the cloud alternative. Unexpected expenses and downtime can put an unfortunate burden on a firm. Choosing to be in the cloud ensures value with increasing reliability and reducing operating expenses.
Everyone is Invited to the Cloud
Small and large businesses alike have the same access to the cloud. The cloud can give businesses a competitive edge as they use the latest ERP solution like Deltek Vantagepoint for project management, financial management, and other streamlined processes. With proven tools accessed easily from the cloud, project managers, accounting teams, marketing groups, and executives can stay integrated and informed, no matter the firm size. The cloud does not discriminate on who gets value.
Continuity is a Necessity
Now is the time to make the move. Firms should be proactive in protecting their valuable data and seamlessly move it to a safe place. Do not wait until something goes amiss with your traditional IT system. Because cloud solutions are reached via the internet, users have greater flexibility with computer upgrades and mobile devices, too. The cloud is the leading choice for data storage because it is secure, reliable, and always available. With all these benefits, it should be an easy decision that NOW is the time to move to the cloud.