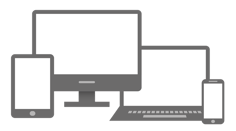 In the business world, it is vital that your company stays ahead of the competition. Business leaders must consistently evaluate many things from the technology being used to the way the business is organized. While firms tend to spend a lot of money on business development activities, they focus less on technology advancements. This is a costly mistake since technology is rapidly changing and continues to provide solutions to many common business challenges. Let's see why companies should prioritize digital innovation.
Worth the Cost
Businesses push back on investments in technology because of the cost to upgrade their current systems. However, they don't consider the cost of their current software being outdated. Choosing to save that money and not invest in new and up-to-date software could lead to more problems down the road like hardware failure.
Even more significant, using outdated systems can be frustrating and lead to less productive employees and slower work production. Using current technology will promote productivity plus allow employees to learn what is new so they can benefit their customers. Keeping up with the growing technology can give companies the edge over others that are still using out-of-date systems.
Reducing Redundancy
There are many software offerings available to reduce redundancies and improve employee efficiency and productivity. Firms first should find an application that will communicate with other systems they have in place. Employees should have an easy and effective way to get data from one place to another without having to import and export to different systems. Having a system that can interface with a client's software can make it easier to manage data. Working with current software eliminates duplicate data which results in more work down the line.
Remote Access
As newer technology arises in the business world, mobility becomes an option for more employees. The ability to access corporate data while not in the office is essential to employee productivity. There is an additional impact on your team since data can be updated whenever creating real-time information. Furthermore, being able to work from wherever provides more flexibility to meet customer needs whenever they arise. Only the most current technology allows for these benefits.
Fostering Collaboration
Digital innovation promotes global collaboration. While businesses require collaboration, it is becoming increasingly difficult with more companies going global. By employing collaboration solutions, employees are able to share information real-time instead of storing it. Having the ability to share results instantly can improve employee relationships within teams located around the world.
Make Technology a Priority
Unsupported software and out-of-date hardware can cause data failure, but it also prevents businesses from being as productive as they could be. Pursuing digital innovation, companies can make sure they are on top of their games. Up-to-date systems offering employee mobility ensures productivity and an exceptional customer experience. Prioritize technology for your firm.