What's New in Deltek Vantagepoint 5.0
From project managers and accountants to business developers, almost every role at project-based firms will benefit from the new features in Deltek Vantagepoint 5.0. New features go beyond usability enhancements like drill-down capabilities to dashboards, to entirely new ways to manage contacts and timesheets with new mobile capabilities.
During this live webinar, you'll learn about these new enhancements Deltek has made within Vantagepoint. Some highlights include:
Additional rows available in Resource Planning Labor Grid
Expanded project and employee search options and filters in Resource Management
Mobile business card scanner
Deltek Payments integration
Email templates in Interactive Billing
Ability to track billing client changes for a project
New ways to search and save grid views
Timesheet entry sorting abilities are now added and improved
Mobile timesheet login and usability improvements
New Pipeline Dashpart base, scheduling feature, and other Dashboard enhancements
Join us on Wednesday, June 1 at 1pm ET to see the new improvements to Deltek Vantagepoint 5.0.


Webinar One-hour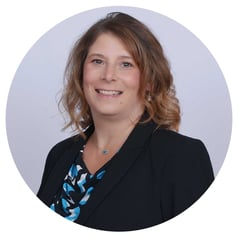 Presenter:
Terri Agnew, Senior Consultant
**All registrants will receive a recording of the presentation along with any presentation materials within 24 hours after the live event.
***Please note that a Zoom account is required to attend the live webinar. If you are prompted to login to Zoom to join the webinar, use your email address and password for Zoom. Your password is not the event passcode.