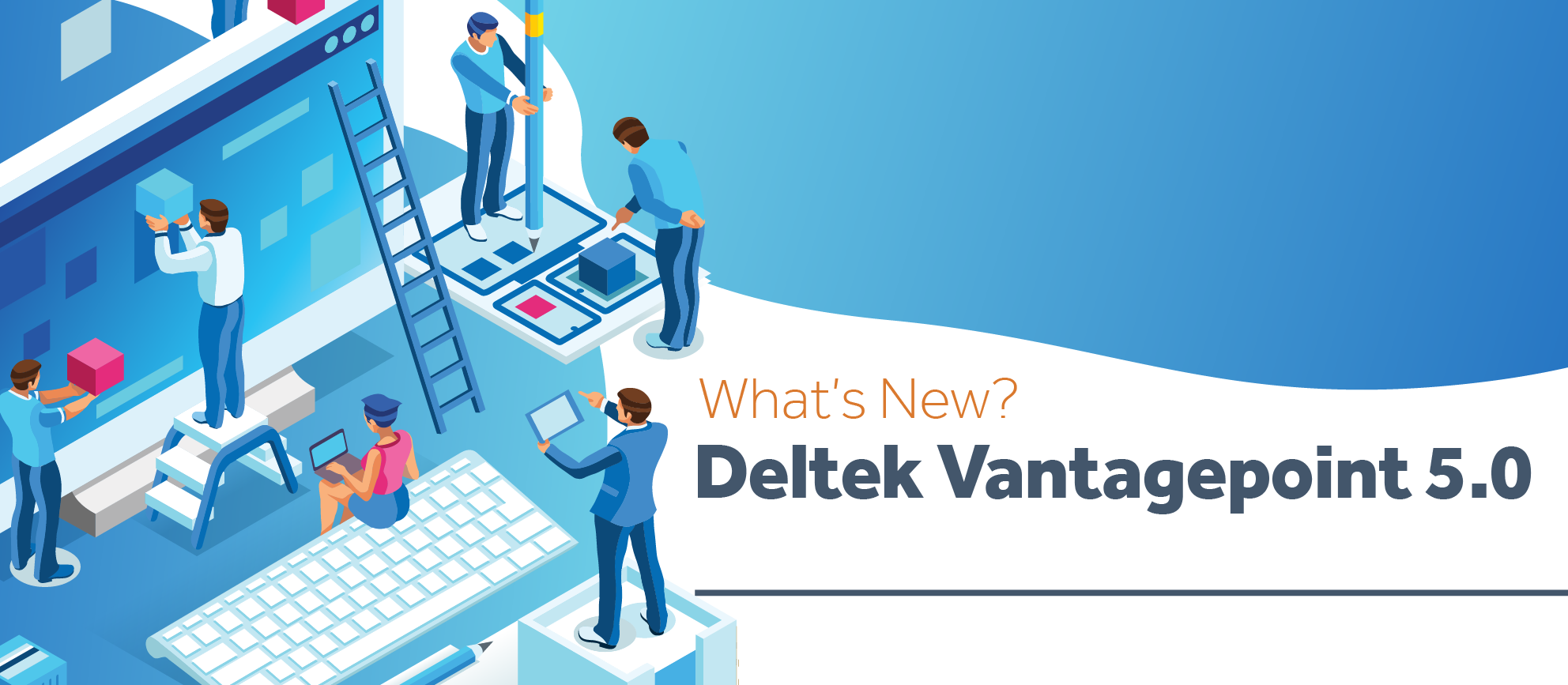 From project managers to accountants to business developers, almost every role at project-based firms will benefit from the new features in Deltek Vantagepoint 5.0. The new features go beyond usability enhancements like drill-down capabilities for dashboards to entirely new ways to manage timesheets. Let's take a look at some of these new features of Deltek Vantagepoint 5.0.
Search Navigation Improvements
The search navigation bar for top-level searches has been redesigned. Users can now find any record without needing to select a search criterion such as "active." This is different than in Vantagepoint 4.5 when a user wanted to find a record. Deltek has revamped the new search navigation to be closer to how the Quick Search function was in Vision.
A new filtering option was added as shown below to the right of the search field. Users can filter by the saved searches. A user can select a saved search, and a preview of the project records meeting those criteria is displayed. From this view, a user can either select multiple projects, or all projects can be selected by clicking "Done."
To learn more about the redesign of the search improvements, watch this mini-demo.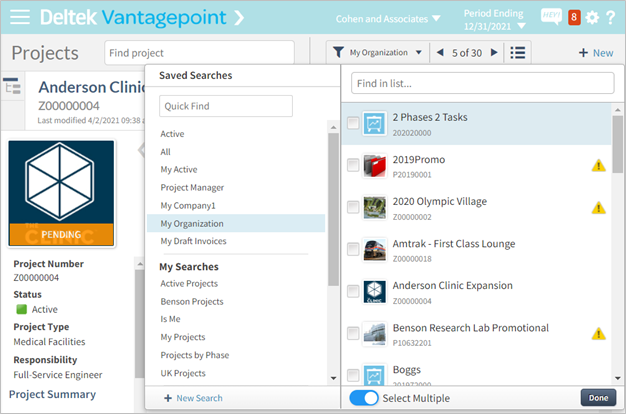 Saved Grid Views
Another general enhancement is the ability to save grid views. If records are displayed in a list view, as shown below, the order and type of columns displayed can be saved. Then users can toggle between different views based on their preferences.

The types of views that can be saved are:
Columns selected in the grid
Order of the columns selected
Column width
Pinned columns
Saved grid views are currently available in:
Hub records in list view
Edit Project Structure grid
Transaction Center lists
Transaction Entry grids such as AP vouchers
Interactive billing grids
Saving grid views has been added to the "Save Rights" section with Reports, Search & Options in User Security. These security settings allow for users to save grid views for themselves, their role, or globally.
See how grid views are saved in an upcoming mini demo in September. Check this page to sign up when it's available.
My Preferences Option
The next general enhancement is in the My Preferences area. There is a new feature that was added at the bottom right of the My Preference box (shown below).
Users can now decide how they want the General Ledger accounts to be sorted – by account name or account number. This is going to be helpful for those people who enter GL accounts, such as the accounts payable professionals. It's helpful when that user is in the transaction area because they now can search lists sorted by account name or account number.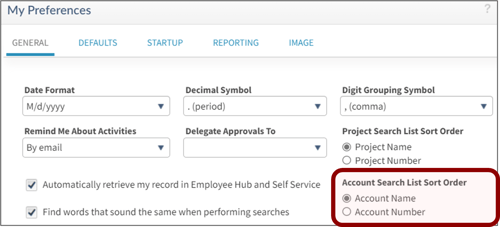 Sorting of Timesheet Line Items
This enhancement has been highly requested and it's finally in Deltek Vantagepoint 5.0. It was a feature in Vision, but not only did Deltek bring it back, but it greatly improved the functionality. Now employees will be able to sort their timesheet line entries by project name, client name, and project number or have no sort at all. No sorting will leave the timesheet lines in the order in which they are entered on the timesheet.
When there are multiple lines for the same project, they will be sorted by Phase, Tasks, and then Labor Code (as applicable).
In addition, when the employee adds a new timesheet line item, the timesheet will automatically sort based on the sort option chosen.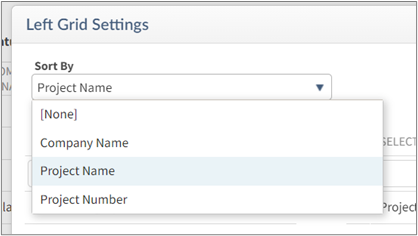 Timesheet and Floor Check – User Options
Another efficiency enhancement with timesheets is the ability to sort or see employees by first, last name, employee name or period ending. This is especially helpful for those approvers who have many employees to approve. This is available in both the timesheets and floor check.

Expanded Use of Accounting Email Templates
Vantagepoint 5.0 has expanded the use of the email templates, specifically for interactive billing, draft invoice approvals, and in the invoice history area. Users can create invoice templates and save them to use again.
Sharing saved templates is controlled by Role Security under the "Save Rights" section. Users can preformat any of the email items including the To, CC, subject line, and body message. Fields can also be inserted into the subject line and body of the email to make it more personalized.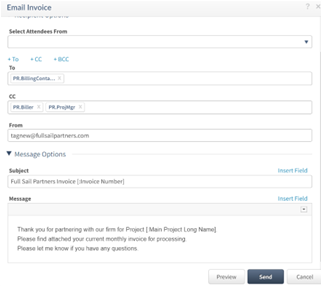 Billing Clients Can Change Over the Project Lifecycle
Vantagepoint 5.0 now allows for the billing client to change over the project lifecycle and maintain its invoicing history. Now, when a billing client is changed on the accounting tab in the Projects Hub, it's updated on the Team and Invoices tabs.
In addition, the history of the billing client at the time of any previous invoice remains the same. This means if a previous invoice needs to be reprinted, the initial original billing client will stay intact. Any detail reports, dashboard statements, etc. are also going to now retain the history of whatever the billing client was.
Other Accounting Updates
The other accounting updates in Deltek Vantagepoint 5.0 include:
The automatic bank feed is available for on-premise clients. This allows the firm to import transactions from a bank directly to reconciliation. Cloud clients had this ability beginning in Vantagepoint 4.5.
Automatic creation of cash receipts from bank reconciliation imported receipts that are not already entered. However, posting is not yet supported directly from bank reconciliation.
The integration between Vantagepoint and Corpay (previously Nvoicepay). This simplifies and automates payments to the vendors. The integration processes payments in Vantagepoint and sends the file to Corpay to issue the payment. It does require initial onboarding with Corpay, a 3rd party application.
AR Detail Base Dashpart Update
This is another great enhancement to Deltek Vantagepoint 5.0. While previous versions of Vantagepoint had the AR Detail Base dashpart, this latest version has added the AR Comments column. Not only does this column show the latest comments, but it gives the ability to add new comments directly from the dashboard.

Other Dashboard Enhancements
Other enhancements to Vantagepoint dashboards are listed below.
New feature to schedule daily dashpart updates. This reduces the need to have "always rebuild" checked on the dashpart.
The calculated fields on dashparts now support date ranges!
Start Using These New Features in Deltek Vantagepoint 5.0
The new features in Deltek Vantagepoint 5.0 touched nearly all of the areas of the system. From usability enhancements for dashboards to entirely new ways to manage timesheets, many improvements have been made. Start using these new features today! Additionally, be on the lookout for the next blog regarding more 5.0 enhancements pertaining to resource planning and CRM.
Click the button below to see how Deltek Vantagepoint can support your project-based firm.