You are the authority on finance: You speak in numbers using words like "return on investment," "profit," "revenue," and, of course "results." In this third installment of our Management of Change Series, we explore change management through the eyes of the financial experts who prove the attainment of goals with reliable, empirical evidence … bottom line numbers.
But how?
Many professionals are capable of creating and clearly defining goals, not the least of whom are the executives in your company, as we explored in our Management of Change – Executive. But as the financial wizard, your job is to establish clear, numerically defined, indicators of success which start with a distinct baseline. After all, to know where you are on the journey, you need to know where you have been.
So, back to our initial question: How do you prove goal attainment once goals have been clearly established? It is best to use a defined, multi-step program.
Establish a baseline – This is not about finding bottom line numbers, somewhere, as some sort of false starting point. Your baseline must include the numbers which clearly support the defined objectives.

Define financial checkpoints – Change is a time intensive process and must therefore be managed as meticulously as the most important project, since implementing change is, in fact, a project. Your firm's success is dependent upon this project. Financial objectives must be managed throughout the change process, through project status reports, so that there are no financial surprises at the end.

Determine final success numbers – We certainly know that success isn't always defined by dollars but also by numbers indicating things like percentage increases or decreases. But, and this is important, don't be tied to a specific number, instead determine a tolerance range as your indicator of success, your ROI. Remember, that management of change is not just about processes but also about the people in your organization, and, as we all know, change in people is difficult. This speaks to user adoption, i.e. how your employees adopt, accept and embrace the changes being proposed. According to "The 'harder' side of change. The What, Why and Ho of change management'" The consequence of not managing the people side of change, i.e. employees and customers, has "tangible and real financial impact on the health of the organization and the project." Therefore, set an acceptable level of success and celebrate when you're within a good range of your numbers.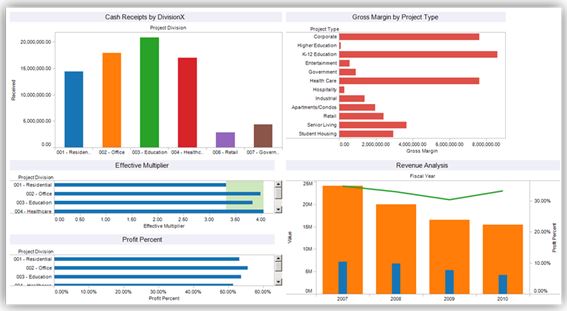 Here is your softare toolbox for managing the above steps.
Even more numbers
Management of change for "finance types" is unquestionably about the numbers. But all good number crunchers know that numbers reflect all sorts of things: More than just bottom line profit/loss, percentage increase, or improved customer satisfaction numbers. Financial repercussions also must be measured for change that doesn't occur to account for potential adverse effect of not making a necessary change. Therefore, numbers have to be analyzed reflecting the "opportunity and efficiency costs of NOT making the change both of which also directly impact ROI" as we discussed in our introductory piece to this series.
Bottom line
The financial side of the management of change is really where cold numbers meet the warmth of the human ability to accept and adapt to change. The purpose of this piece is not to immerse you in ROI calculations, number projections, or columns of dollars – all of which you're thoroughly aware – but, instead, to ensure that all involved in the change management process are aware of the steps to proving the financial effect of change as well as to speak to the financial ramifications NOT making changes. Those numeric bottom line steps are the solid evidence of change management success. Our next installment features project managing your change.