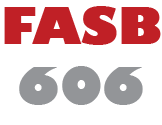 Our first inclination when the new FASB 606 was announced was this wouldn't impact many of our Deltek Vision clients. But after more insight, we recognize this has a tremendous impact on our clients. The rule states applicability to ALL entities that deliver goods or services. Though many believe that GAAP, FASB, SOX and other guidelines are good rules to follow regardless of any statutory relevance, the reality is if we are not being overseen we tend to be somewhat lax in compliance.
On May 2014, FASB issued Accounting Standards Update (ASU) 2014-09, Revenue from Contracts with Customers. As a result, nonpublic entities will be required to apply the revenue recognition standard. In the case of FASB 606, if you are subject to any audit oversight, whether it be the bank or a taxing agency, FASB 606 now becomes relevant. This is also relevant if revenue is used and or needed for verification. Lending institutions and those requiring financial statements for qualification have been requiring GAAP compliant financial statements and will likely begin to demand conformance to the new standards. Finally, CPAs offering attestation services will now give increased scrutiny to how firms recognize revenues on their contracts.
"Revenue is recognized when a company satisfies a performance obligation by transferring a promised good or service to a customer (which is when the customer obtains control of that good or service)."
Architects, Engineers, and Professional Service Firms that "sell" labor and drawings fall under this definition and will be subject to FASB 606.
Enter Deltek Vision Revenue Generation
Using Deltek Vision Revenue Generation was always a good idea for Project Management as it allows us to begin recognizing what we have earned as compared to what has been spent. This is done by using basic revenue generation factors such as:
Job to Date Spent (or as I refer to it "earn as you burn")
Percentage of Complete
Milestones or Deliverables
Using Vision's User Defined Revenue capabilities, these and other potential methods and formulas can also be developed.
Preparing Deltek Vision for FASB 606
All firms need to understand how this measure requirement relates to them and seek advice from CPAs and Tax Professionals to ensure they will meet the requirements. Our role is to work with you and your CPA to configure Deltek Vision appropriately to accommodate the methods. In advance of your discussion with your advisors, we will assist in the creation of commonly understood measures.
To learn more about overall revenue recognition concepts in Deltek Vision, check out this past blog. For further information on how to set-up revenue generation methods related to FASB 606 in Deltek Vision, please reach out to us and a consultant will be in contact.
* Rana Blair contributed to this blog.