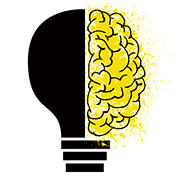 Full Sail Partners is dedicated to helping businesses be the best they can be. Therefore, we consistently provide a variety of resources offering much insight to our clients. These can be found on the resources tab of our website. From webinars and webcasts to whitepapers and events, we want to ensure our clients run at maximum efficiency. Let's check these resources out.
FSP Webinars & Webcasts
With our webinars and past webcasts, you gain insight on valuable information from leaders and industry experts. Our webinars focus on many relevant topics providing you the tools needed to move your firm forward. If you missed a webinar, we have an archive page with all our past webinars. Just request the video and a PDF of the presentation you are interested in by filling out the form to the right. Some of our most recent past webinars include; Talent Solution Speed Session: Career Paths, and What to Measure, How to Measure, and Making Sense of it All. Don't hesitate to find a webinar that will help you!
Events & User Groups
Full Sail Partners conducts virtual user group meetings to help our clients learn more about Deltek products. We encourage you to contact your area representative to meet and network locally while viewing our virtual presentation as a group! The largest networking event for Deltek users is Deltek Insight, and this year it is November 5th-8th in Dallas, TX. The Full Sail Partners' team will be presenting at Deltek Insight and topics include DPS (Vantagepoint), workflows, accounts payable process, and functional database. If you want to attend these classes at Deltek Insight 2018, you can register here. Interested in a Full Sail Partners' speaker for one of your events? Fill out the form to the right of the Events & User Groups' page and specify your company, topic, and how many people!
Whitepapers
Full Sail Partners provides complimentary whitepapers as a part of an ongoing effort to provide information about the newest technology and industry standards. These resources can help your business stay ahead of the competition. There are many to choose from to learn about solutions for your project-focused business. Some of these include: Benefits of an Enterprise Resource Planning System, Growth and Transition, and Top 10 Recruiting Metrics HR Should Care About. Be sure to check out all of the amazing whitepapers we have to offer.
eBooks by Deltek
To ensure users get the most out of their systems, Deltek has published a Dummies eBook series that addresses the importance of several tools and industry best practices. If you are interested in downloading a copy of an eBook, simply fill out the survey including your name and email. Some of the eBooks we have to offer include: Talent Management for Dummies, Resource Planning for Dummies, and Planning a Great Project for Dummies. Whatever topic you are struggling with, there is an eBook to help.
Keep Learning!
The more knowledge firms have, the more smoothly they will run. Full Sail Partners strives to continuously provide information to our clients that helps them achieve maximum efficiency and stay ahead of the competition. Keep an eye out for more resources as they come available!