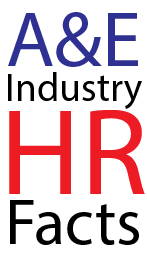 According to the 39th Annual Deltek A&E Clarity Industry Study, one of the top three firm initiatives to address financial challenges is managing growth. Firms are needing to quickly expand departments, hire and train new employees, and find ways to retain them to prevent turnover. Not only are project managers dealing with staff shortages, but inexperienced project managers ultimately lead to client dissatisfaction and poor perception of firms in the marketplace. Firm financials are being directly impacted by issues with human capital management.
Turnover and Talent Acquisition
The results of this year's Deltek A&E Clarity study show that human resources (HR) professionals are seeing higher voluntary turnover, more open positions with longer average time to fill plus difficulties with talent acquisition. Turnover has increased by nearly two percent compared to last year, and the percentage of firms that take 31–60 days to fill an open position went up by four points. Regarding talent acquisition, many firms are not focused enough on improving the efficiency of the talent management process. The majority are still using outdated HR systems with 63% of small firms having not updated their HR systems within the past five years making it a challenge to track KPIs. Talent acquisition remains the most expensive business process facing HR.
Drop in Utilization Rates
Additionally, firms have seen utilization rates drop slightly for the second year in a row, declining to 59.4% from 60% last year. This may be due to firms having a harder time recruiting, onboarding, and retaining talent this year and leading to higher employee salaries to attract the best talent at lower billable utilization. This shift in utilization rates is also reflected in the small increase in overhead rates. Firms should develop a strategic onboarding process to reduce the time it takes to get new hires assigned to billable projects. Another issue affecting financials is that increased turnover means senior staff are pulled to train new employees pulling them from their current tasks.
HR Stuck in Recruiter Mode
This year's Deltek A&E Clarity report also noted that with growth management, HR professionals tend to get stuck in recruiter mode leaving little time to focus on other essential tasks to help keep staff engaged. Firms need to first properly train their staff, so they are productive. They must then find out what professional development and learning opportunities their employees are looking for to ensure retention. According to the study, only 13% of firms said they have a learning management system (LMS). This is down two percentage points from last year, when 15% of firms reported having an LMS.
Succession Planning and Retention
Another key aspect to employee retention is succession planning. The Deltek A&E Clarity study showed that of all firms, only 43% have formal succession plans. Therefore, firms need to focus not just on identifying tomorrow's leaders, but also on engaging high-potential employees in a way that keeps them at the firm and lets them know that the firm is invested in their success. For 68% of firms with a succession plan in place, it only applied to current leaders or those next in line. Only 7% had plans that applied to all employees. Regardless of size, without a succession plan, the future of the firm is especially at risk if something happens to its current leaders or key staff.
Future Human Capital Management Strategy
Of particular interest, the Deltek A&E Clarity study suggested that to develop an effective future human capital management strategy, firms must evaluate what different generations want and need. With baby boomers voluntarily retiring, firms must change their approach to new hires by offering tailored benefits such as tuition reimbursement and the ability to work from home. Overall, firms that offered these and the more traditional benefits, including stock ownership options, medical, 401(k) or retirement plans, performance bonuses, or paid overtime, do have higher total employee costs. However, firms that did so would have higher employee retention rates, thus reducing the financial burden of turnover.
Clarity Outlook for Human Capital Management
Firm financials are being impacted by challenges in human capital management. In the next year, firms should focus on updating outdated human resource systems, appealing to the new workforce generation, providing strategic onboarding, offering top professional development and learning opportunities, and creating succession plans for all employees. For the future, financial leaders must manage growth by tracking the costs of talent acquisition and investing in their employees to prevent turnover. To really understand the true cost savings of employee retention, HR must continue to work closely with financial professionals. Lastly, make sure to download your free copy of the 39th Annual Deltek A&E Clarity Report now.